I'm bringing to you today a tutorial on one of my favorite finishes this year! The Driftwood Look! I am so excited that my client asked me to finish this Barley Twist Antique Table with this finish because of course…the details on those legs, and it's the best of both worlds having an antique restored and slightly freshened up with a weathered look.
This post contains affiliate links.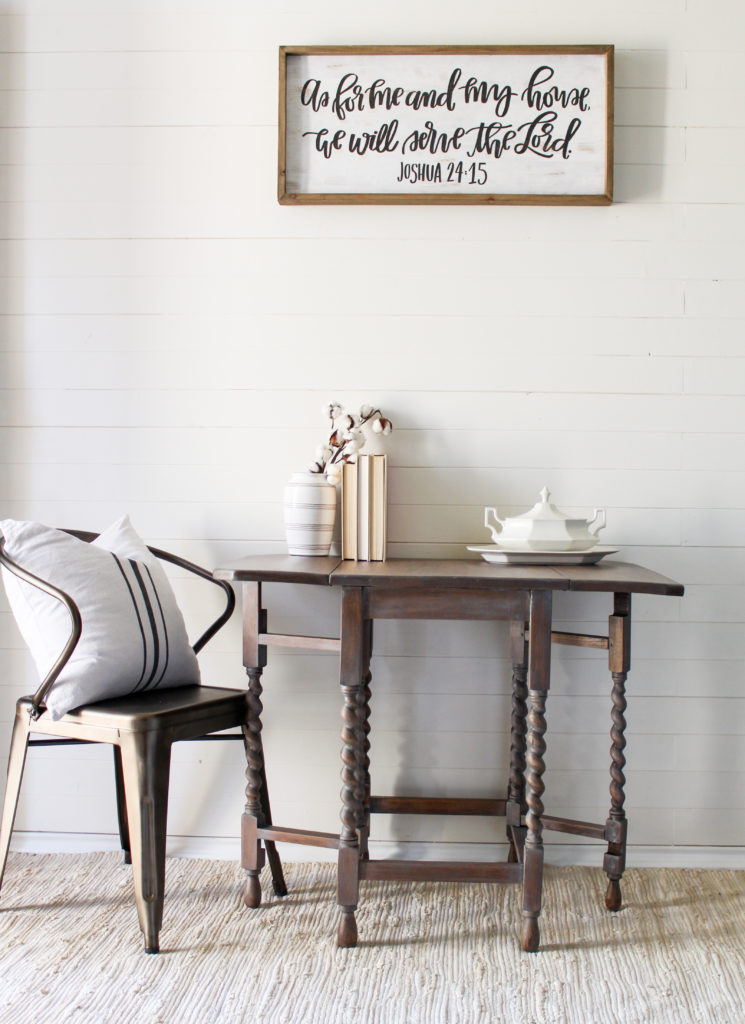 The Prep
For this finish, I definitely gave this piece a good wash with warm soapy water. I sanded with 150 grit across the top and finished with 220 but left the twist legs open with 150 grit because they were impossible to sand with a machine sander. I had to hand sand those twists, and give them a wipe down with mineral spirits to get the remaining original wax residue removed.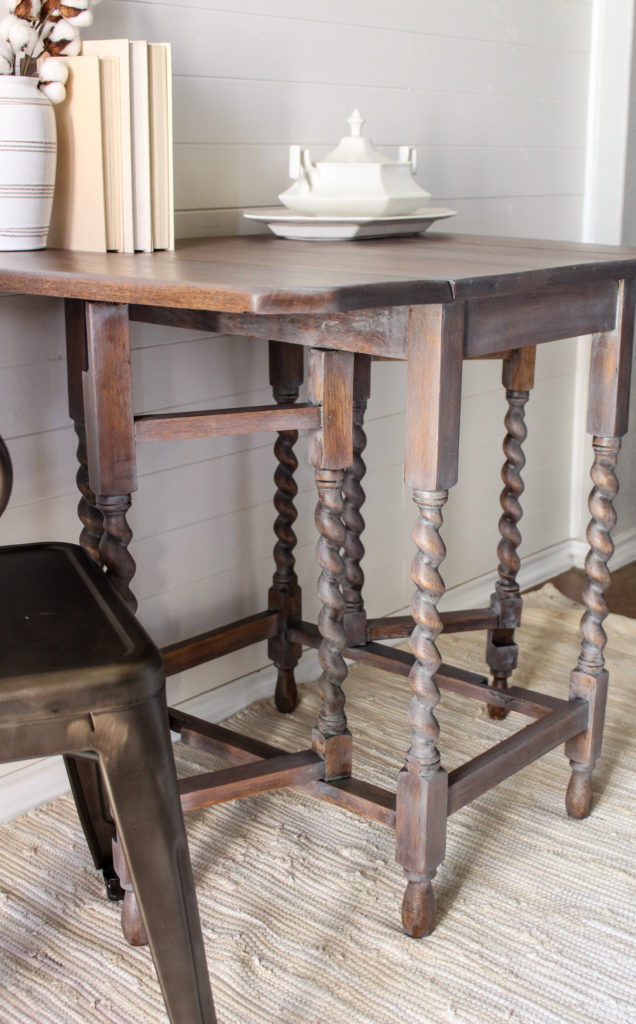 The Look
I've been lucky enough to receive a quart of Old Barn Milk Paint's One Step Stain+Finish in Saddle Brown. I love the hues in this stain because they are warm and rustic, but not too deep and overdone. Plus the stain and sealer dries very quickly so you can add up to 3 or 4 coats in less than an hour (depending on your temp). I have used this stain on many small projects around the house and it is amazing! Plus you can't beat water and soap cleanup!
I stained this table using two coats of Saddle Brown. Then I went over it with Rustoleum's Weathered Gray Stain and let it dry over night. The next day I went over the edges and highlights using Country Chic Paint's White Wax and let it dry or about two hours before I buffed it out. After it was dry, I buffed it out with another coat of clear wax…and the result was incredible!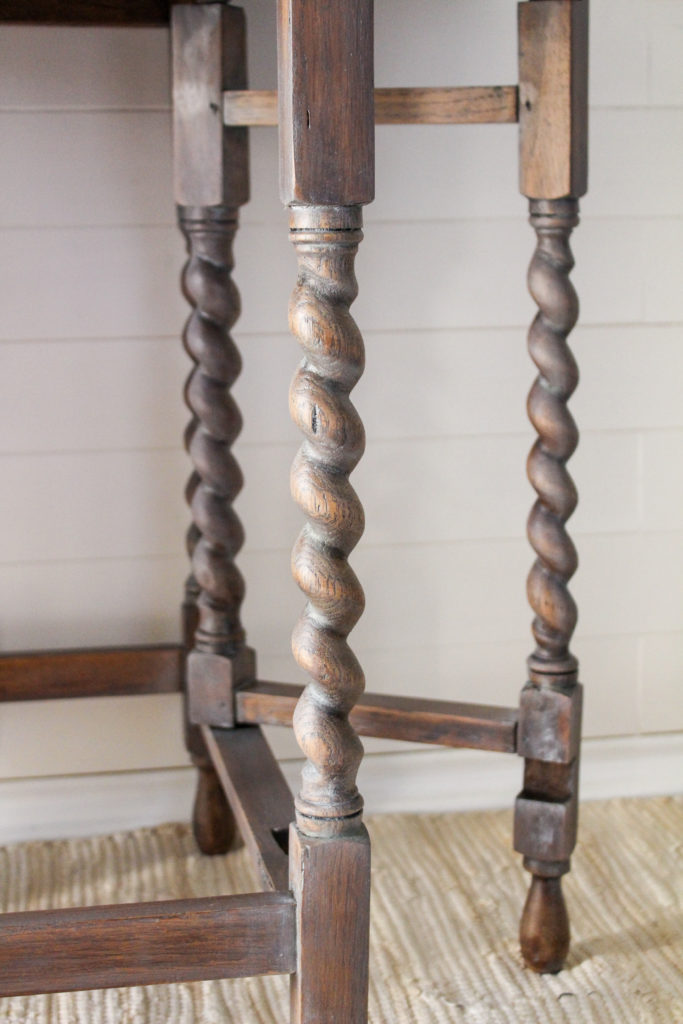 I mean just look at how much that white wax and gray stain brings out all the details in the nooks and crannies of such a detailed piece.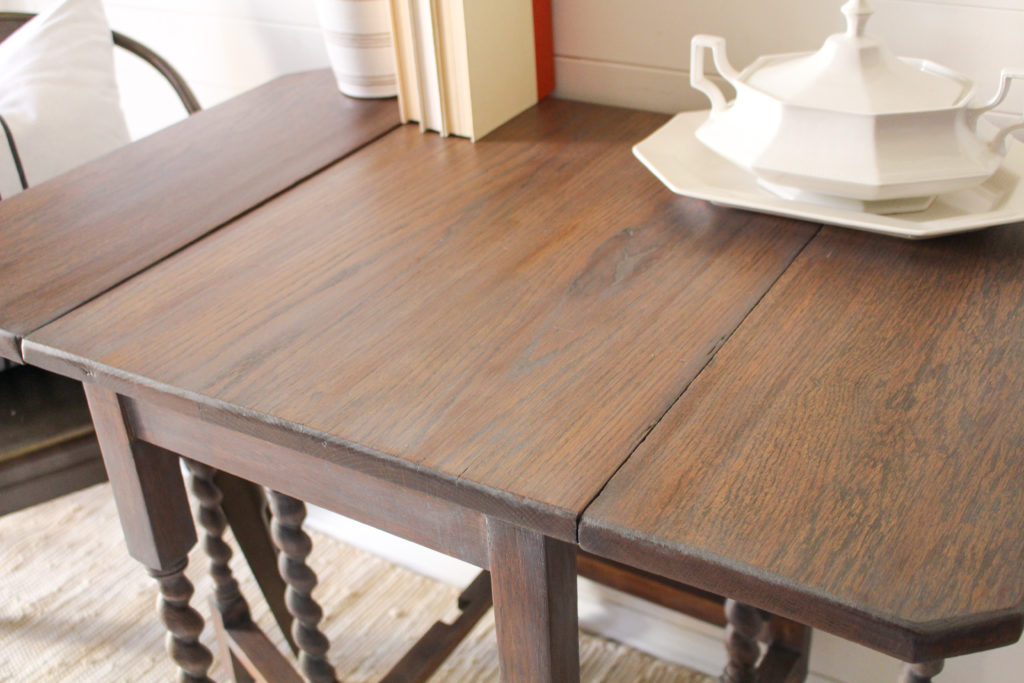 But I also love that this finish lets the warmth of the wood shine through without completely overtaking the wood grain. I love the finish on this so much! Im hoping to re-create it on some future pieces, but I still have some exciting news to share with you regarding milk paint, as soon as I can catch up on my blogs!