Have you ever just found a color of paint that you want to slather on everything? Since I've begun to work more with milk paint, I've discovered just how incredible the various shades of color are. This color in particular has just become a new favorite of mine, especially when I never thought I'd love a shade of color more than I have gray. The color is "Upper Canada Green" by Homestead House Paint Company.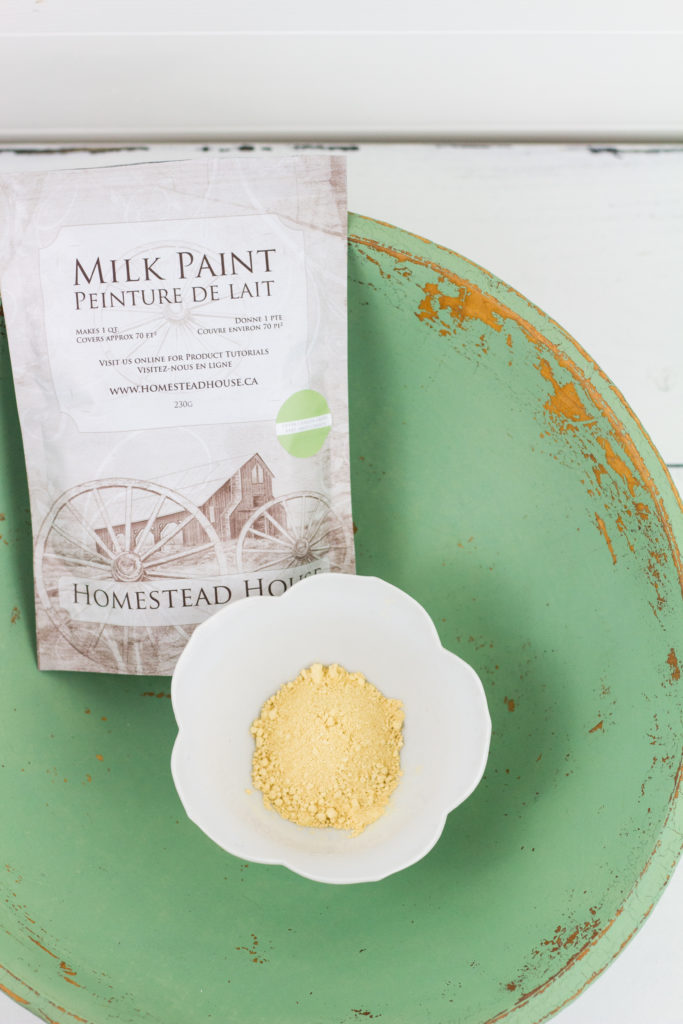 This post contains affiliate links.
Green hasn't always been my favorite color, let alone something I'd put on a piece of furniture. But the more furniture I paint and sell, the more I discover that people are looking for those pieces that are unique and literally a manifestation of someone's creativity for them to incorporate into their home. This color in particular is bright and refreshing definitely unique.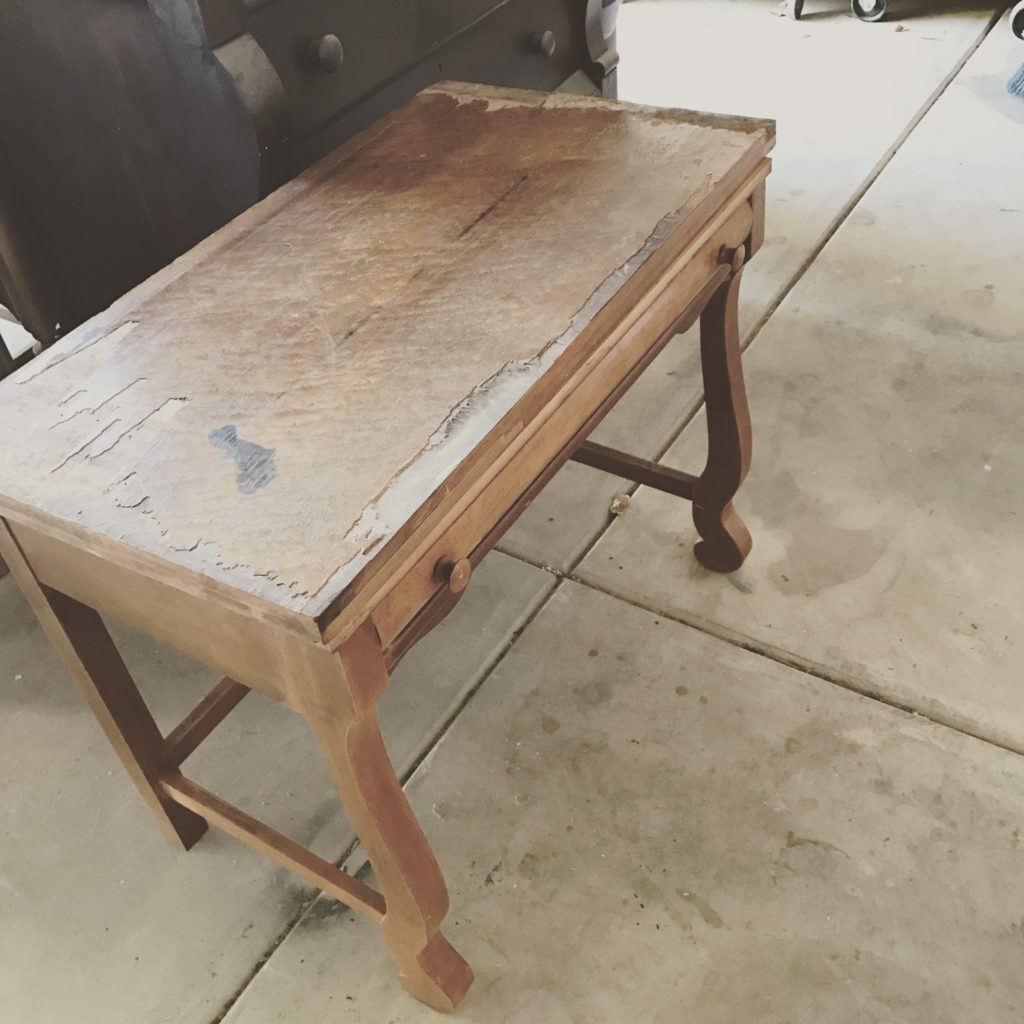 The Prep
If you have been following my blog, then you'll know I collect empire pieces. I cannot pass up any empire piece that comes my way, no matter the condition. This little empire desk needed a ton of work, but I knew that a little TLC would go a long way to bring this beauty to life. During prep, we discovered the top was unsalvageable, so we had to build a new one.
We bug bombed the interior, gave it a good washing, drying and vacuuming. As far as the exterior goes, we didn't do much to prep. I wanted chippy, so all we did was a good cleaning with soapy water.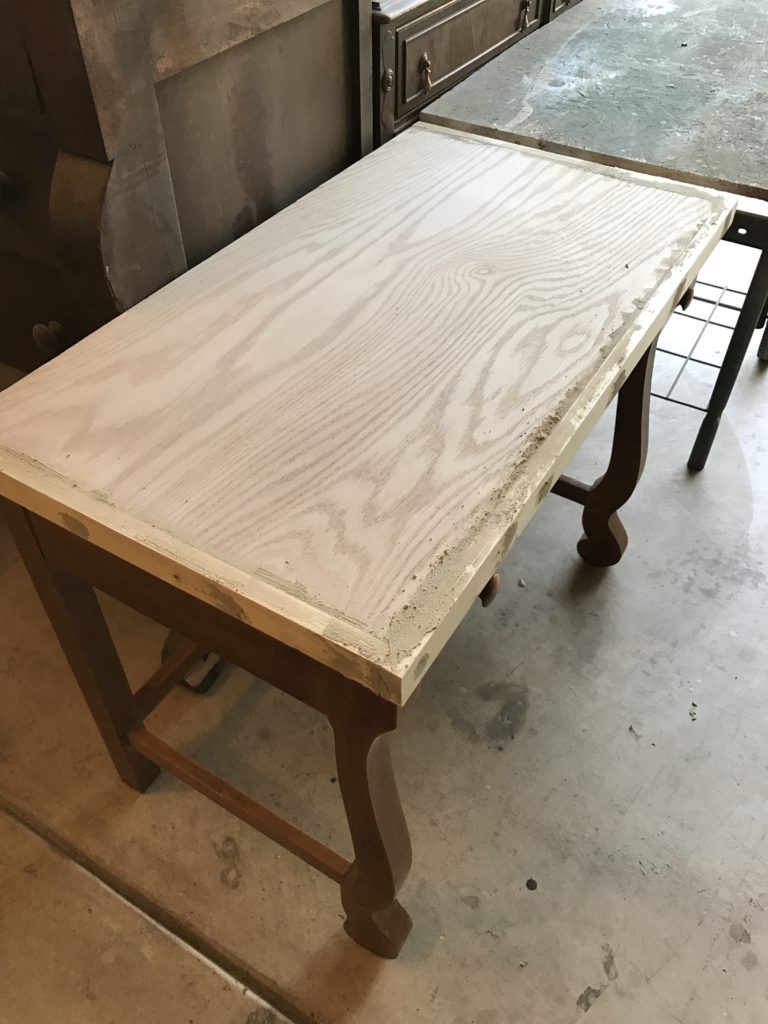 We used 3/4 inch oak plywood cut down to dimensions for the centerpiece. Then we used 1×2 inch trim to frame the top and give it a more completed look. The trick to getting it look "finished" is to fill the gaps between the ply and the trim so you have an even surface to work with.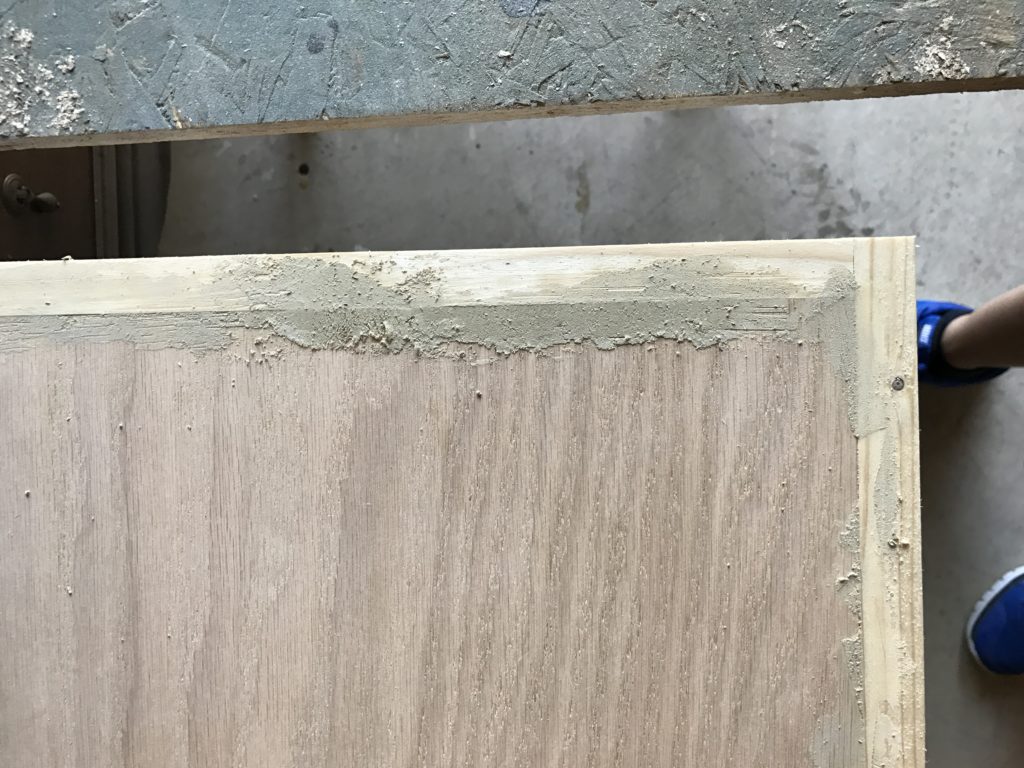 We've used our fair share of wood filler, but the one we trust the most, especially when taking stain is Elmer's Carpenter Wood Filler Max. It takes the stain better than most and blends in to make gaps like this look more natural.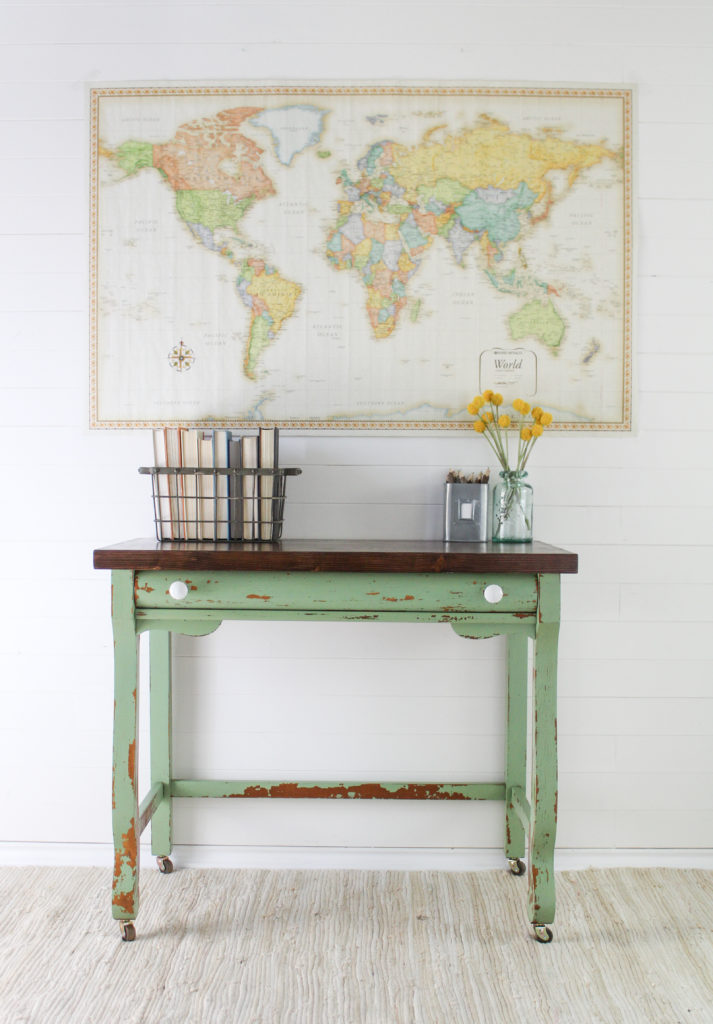 The Look
After two coats of paint, I saw a ton of chipping on the legs which made me nervous, but as I scraped and sanded, I saw that the true beauty of milk paint was coming through by deciding where it needed chipping and where it was going to stay put.  It just knows what to do and somehow look amazing doing it!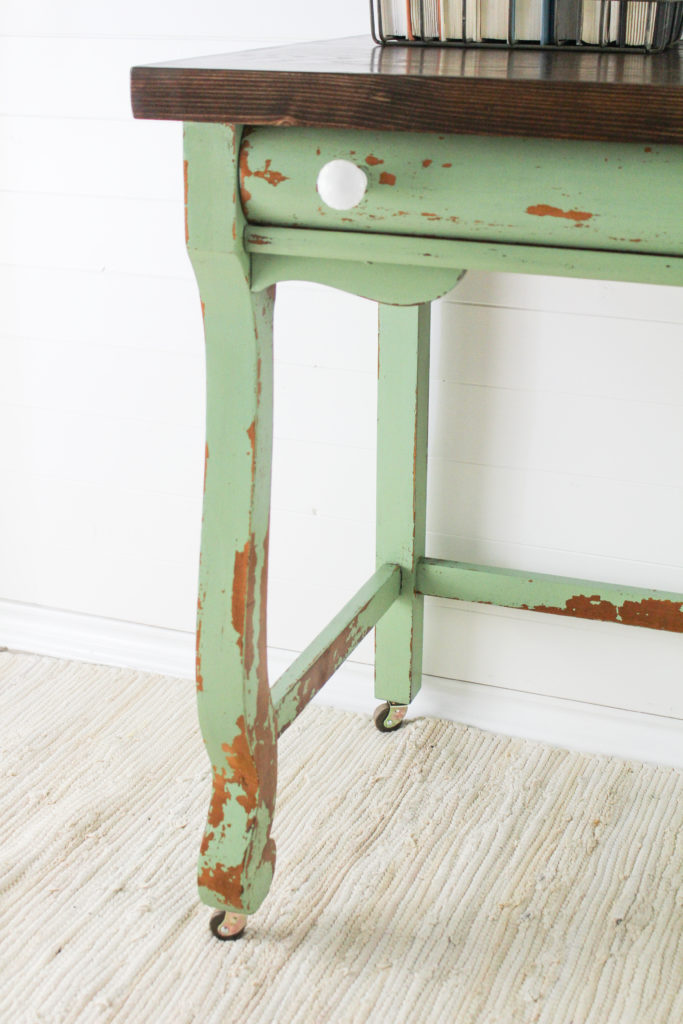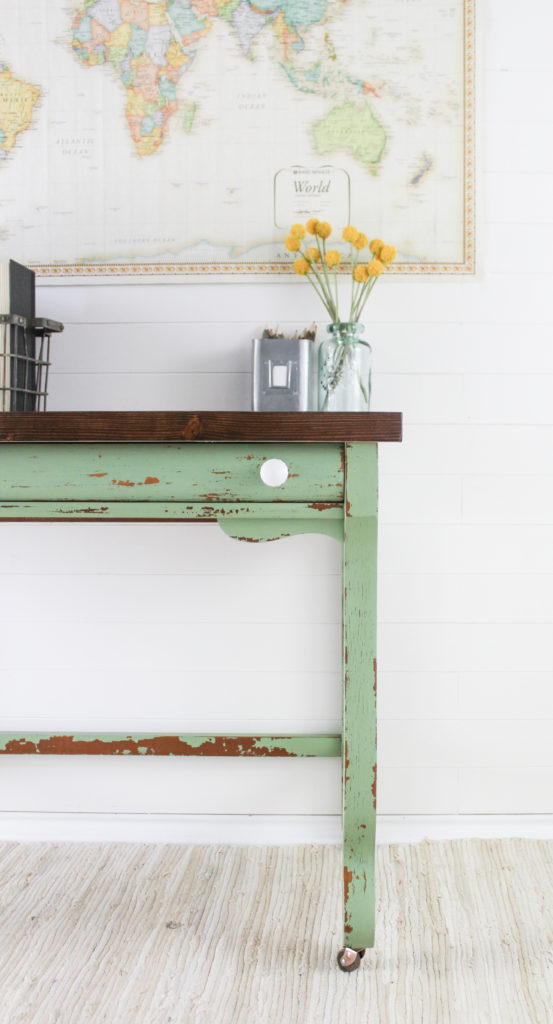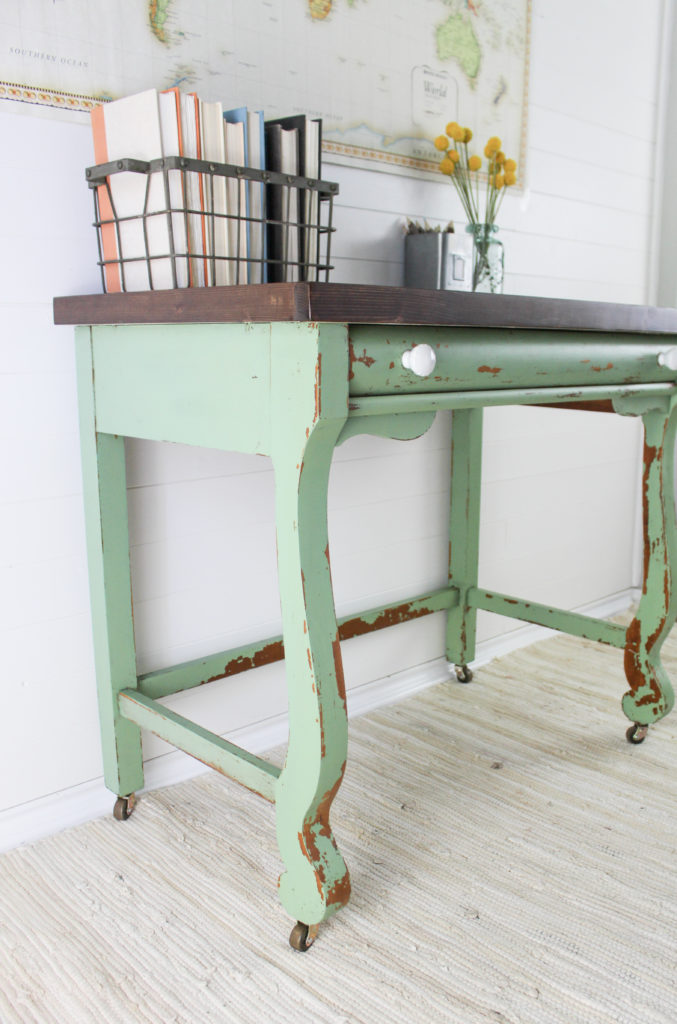 I sealed the base with three coats of Fusion's Beeswax Finish. This wax is more durable than any other I have used and have trusted it on many surfaces like this to provide a quality finish with the durability of polyurethane. Could be the hemp oil built in???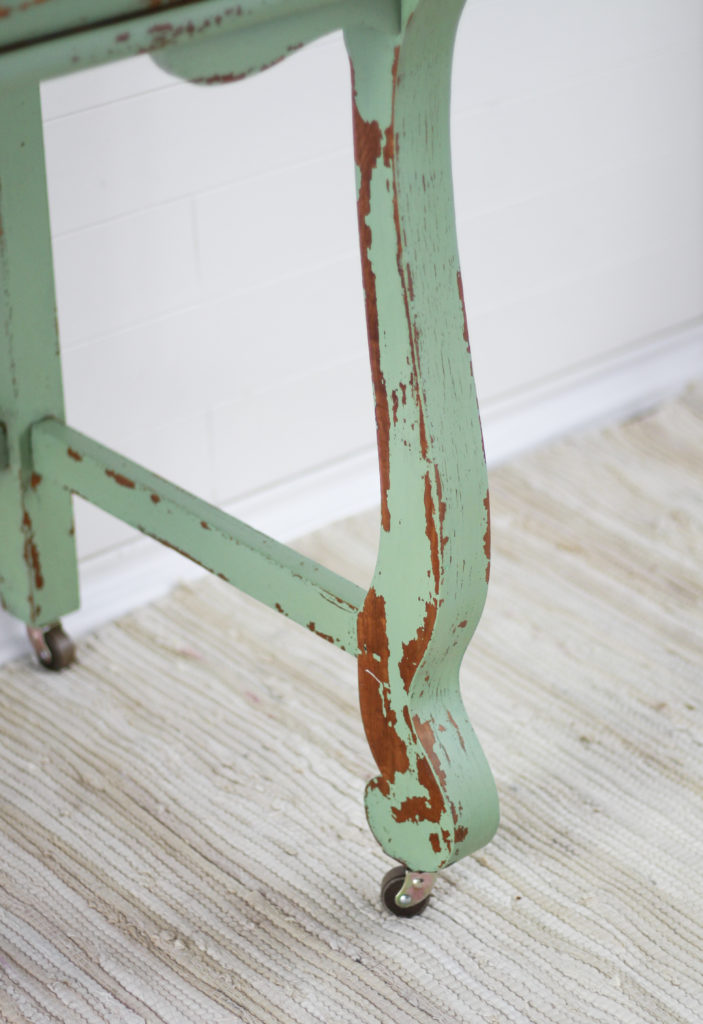 The top was stained in Rustoleum's Dark Walnut stain and sealed with Minwax Fast Dry Satin Poly. I also lightly sanded the last coat and went over with Fusions' Beeswax. I have always loved the two tone combo.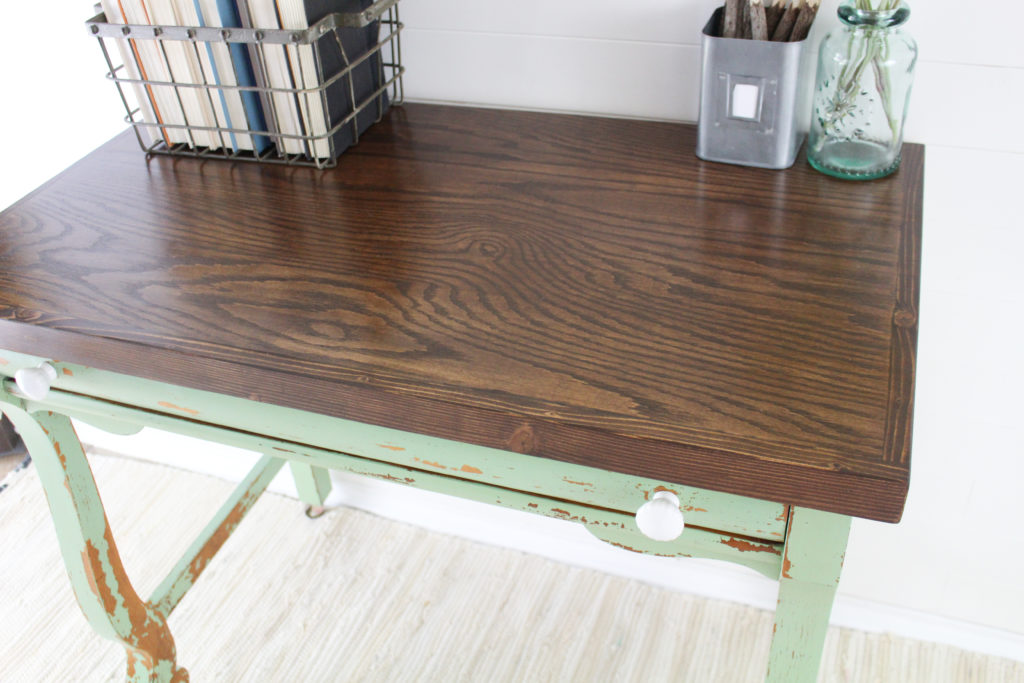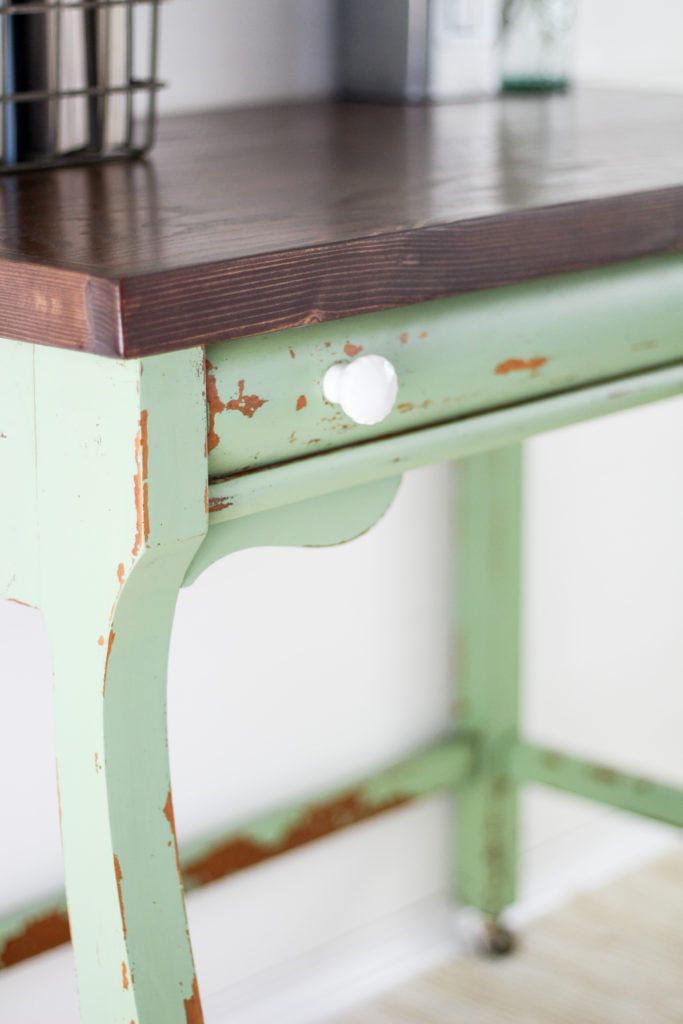 Finishing Touches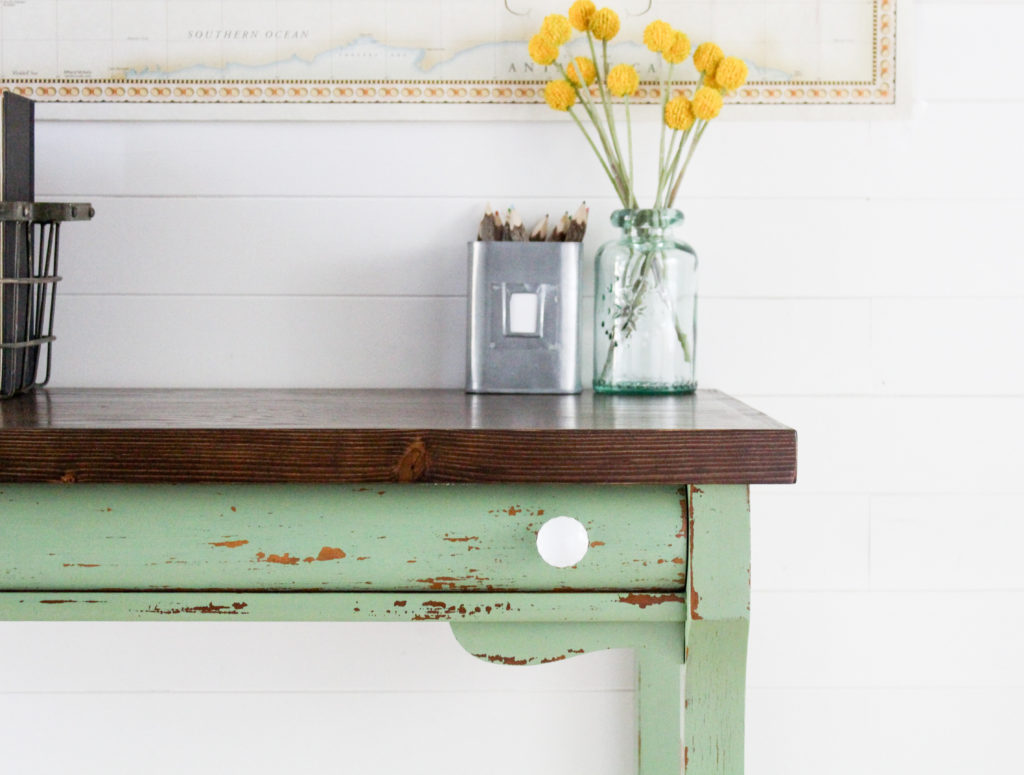 I added these simple white knobs as a way to allow the milk paint to be the eye catcher. I also lined the drawer with a pretty floral watercolor photo, but somehow I forgot to capture a photo of it. This desk soon shipped to Palmetto, Florida and ended up in a beautiful room surrounded by natural decor!