Hey y'all, I'm writing this post today from the darkest corners in my home. We had a storm last night and our a/c went out, so we've been trying to find ways to stay cool in our 98 degree weather. Fans are blowing, ice water is melting, and I'm desperate to escape the heat. I'm hoping this blog post will distract me for a bit since the color "Laurentien" is such a pretty cool blue color! I picked up this old stereo from a younger lady in one of the older neighborhoods in San Antonio. She had intended to refinish it herself, but never got around to it. Lucky for me 🙂
It had already been gutted from it's inner radio parts, so really I just needed to give it a good cleaning.
*This post contains affiliate links, which means if you make a purchase, I get a small commission. However all opinions are my own and I truly love these products.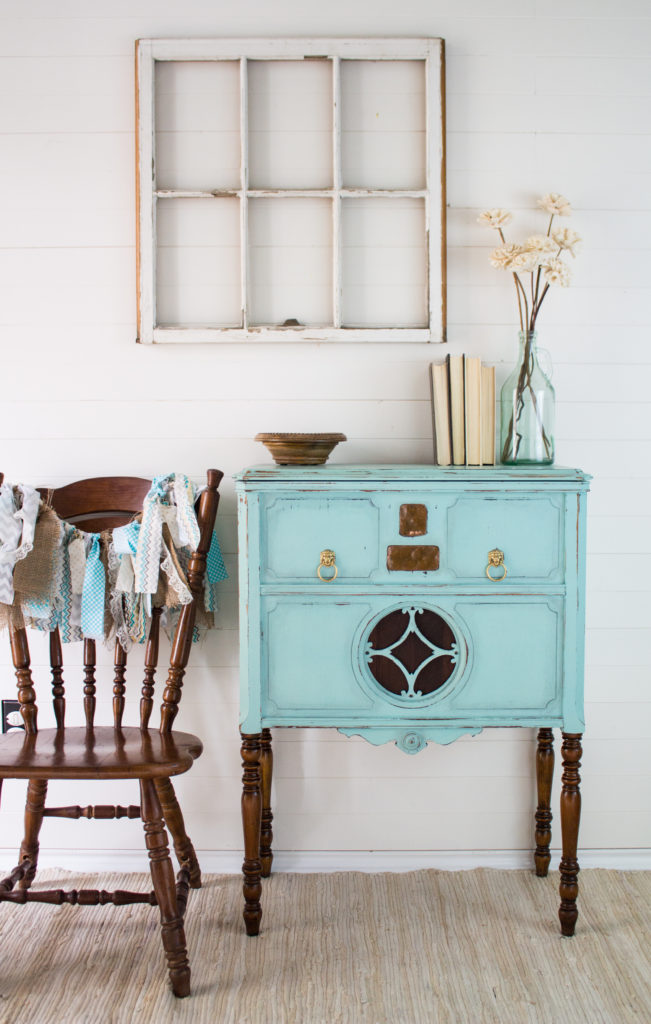 I didn't even really need to sanding anything out, since I really wanted a more chippy look, but if you've ever worked with milk paint, you know it tends to do it's own thing. When you want chippy, you get solid coverage, and when you want solid, it chips like no other. In all reality, that really is the beauty of milk paint…it's authentic.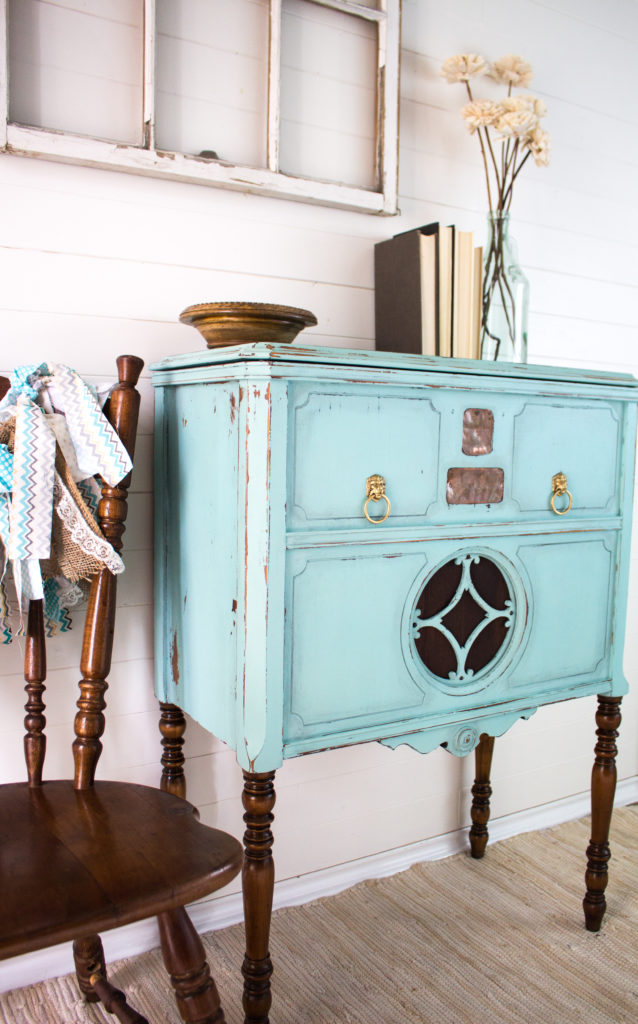 I painted the upper body in two coats of Homestead House Milk Paint in the color Laurentien. Fusion Mineral Paint also carries an acrylic version that is similar in color, but not exact. Laurentien, the milk paint version, really has a large aqua presence with mint green undertones.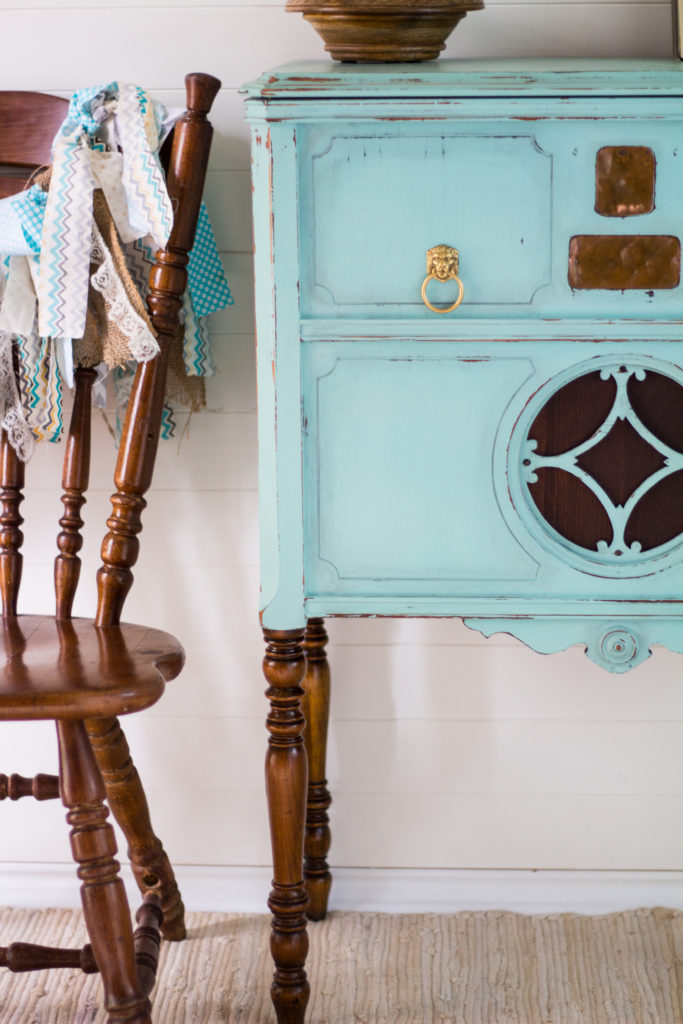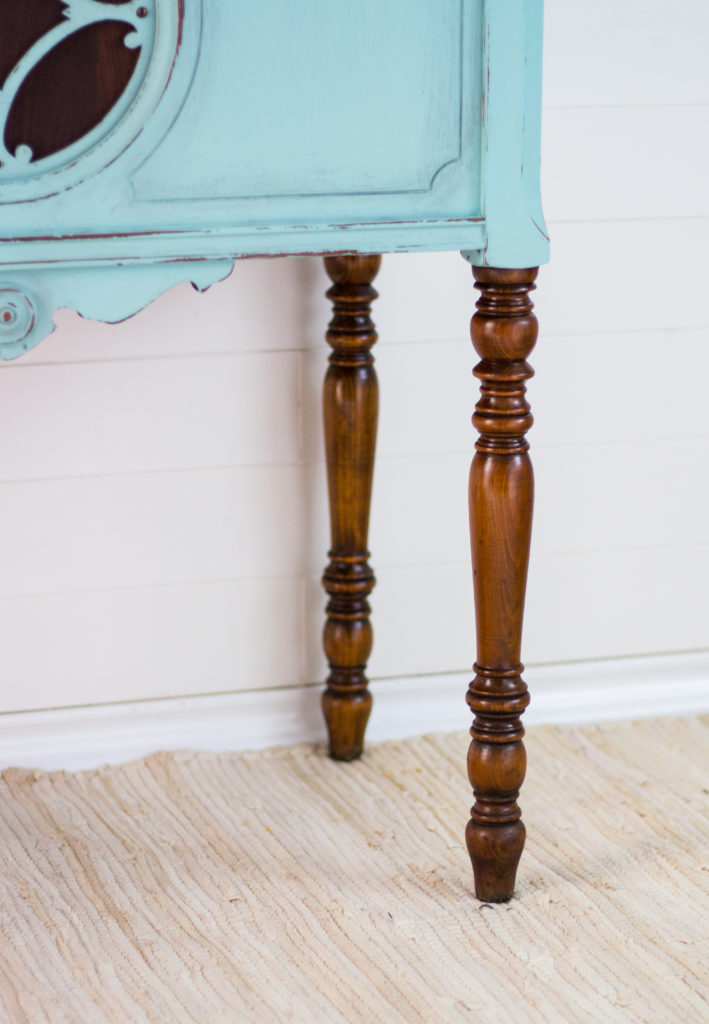 I've always loved the two tone look on furniture. Whenever I can, I try to keep a wood element present to break up the paint color, whether it be a wood top, wood drawers or wood legs. On this piece, I knew the legs would look great with a couple of coats of Danish Oil.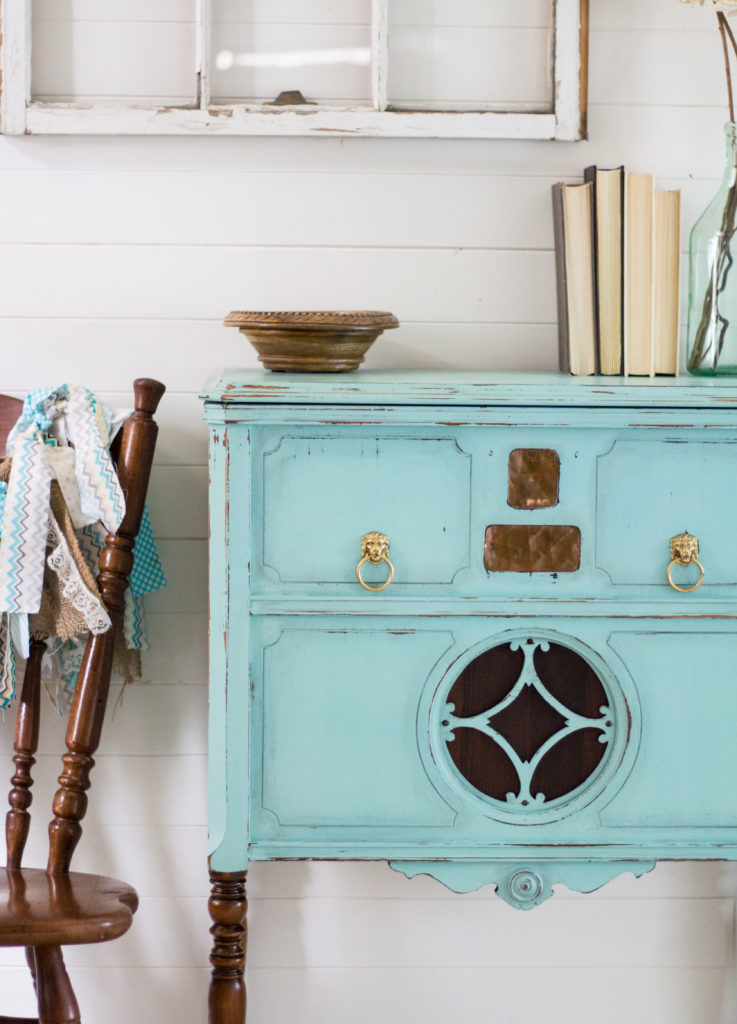 I used Homestead House's Black Wax to highlight some of the original trim and designs. I also wanted it give it an aged feel since the distressing was very minor. Sometimes wax is tricky to work with and can look very dirty/dingy if not done correctly. When using wax, I always seal with a clear wax first, then use the black wax only on highlights, peaks and recesses…never on the flat surfaces.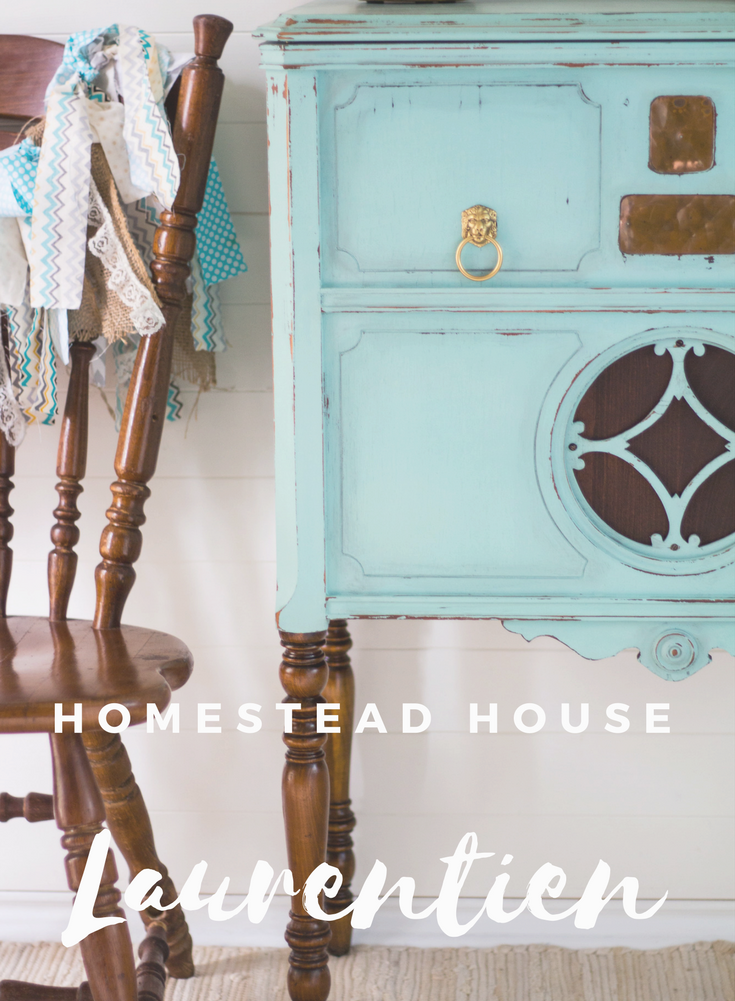 I really love this color! It's truly one of those that brightens up a home without being way too much and when paired with amazing vintage pieces like this flip top stereo, you know you've got a winner. This piece ended up in the home of a lovely gal all the way in German Town, Tennessee. Here's a photo of where she has it set up: