Since I began working on the Homestead House project, I've learned many things not only about milk paint but also about myself. One of those things was learning to paint with colors that take me outside of my comfort zone and away from neutrals. I try to work on one of these "uncomfortable" projects at least once a month to exercise being creative and open my mind to new opportunities and challenges. Milk paint in itself can be challenging to work with, but Homestead House has perfected their formula and made it easier for me to trust it's capabilities.
Today, I'm blogging about a color that really ended up being an eye opener for me. The color is called "Trading Post Red."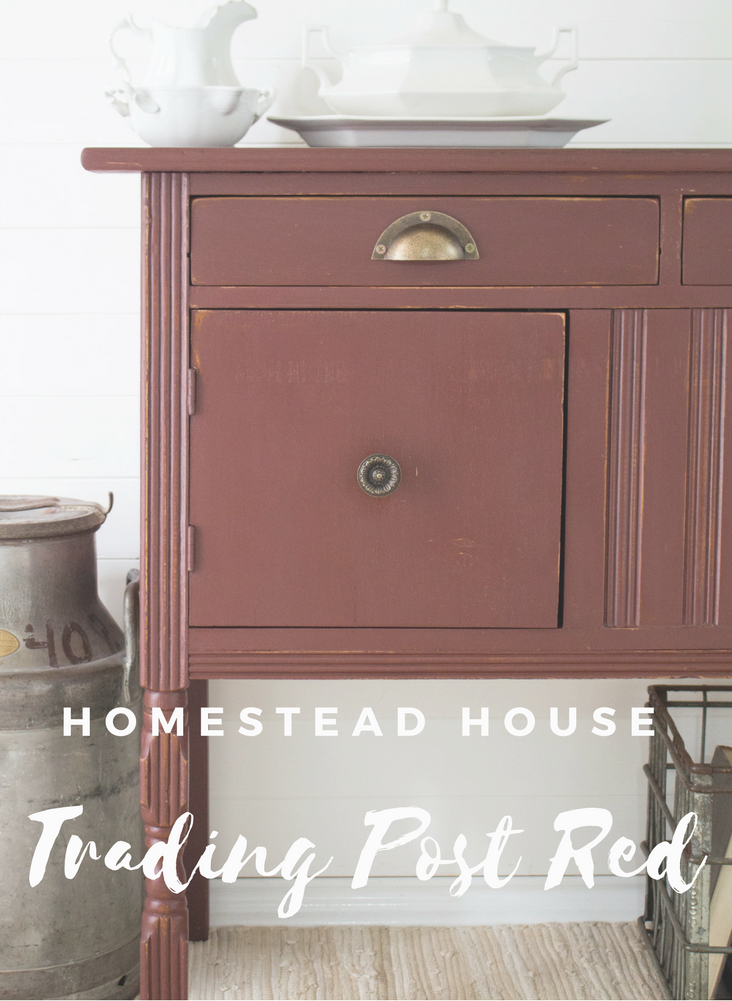 My friend Chantal had just moved into her house this last year and was looking for a mini-buffet for her home. She had been trying to match a clock she purchased from World Market a few years ago and thought this color would compliment it well. I also had this piece in my inventory for over a year and new it would be perfect for her space. Here is the before photo: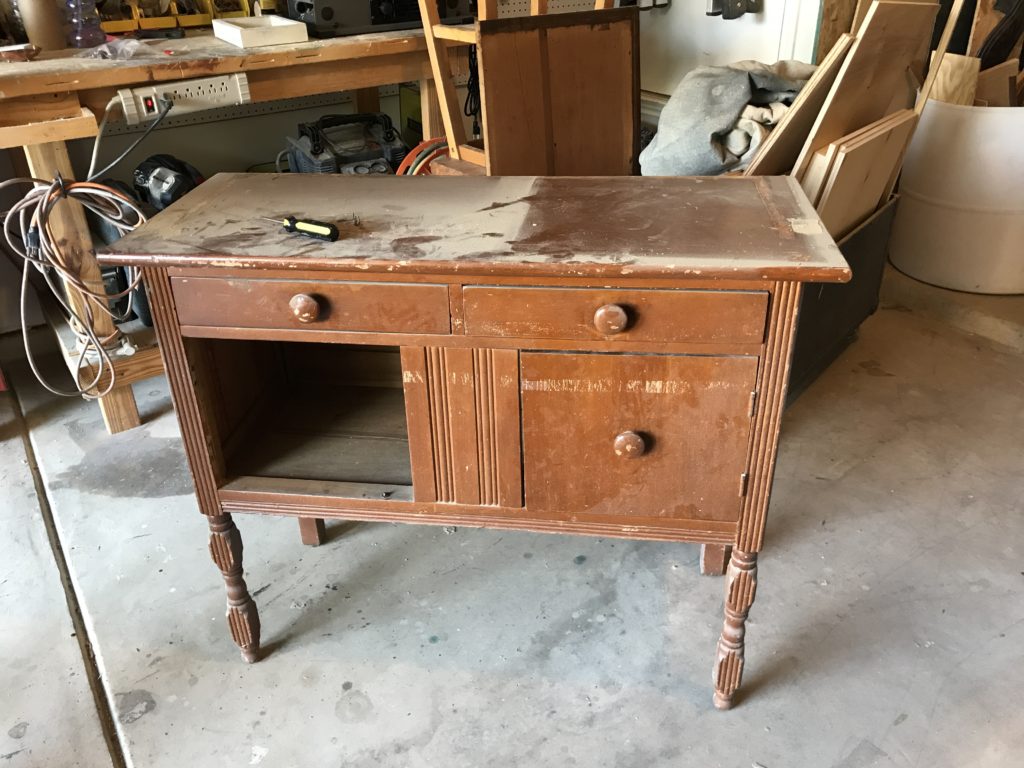 The bones itself on this piece were in great shape. All it needed was a huge scrub down and cleaning, and a new bottom shelf. I've found a method that works really well for me when it comes to cleaning. I usually grab a bucket and fill it with hot water and Dawn Dish Soap and used a regular kitchen sponge to scrub off dirt and grime. I also spray Krud Kutter as I wash my pieces down and I have found this process to be really effective for old pieces that were cleaned with wax.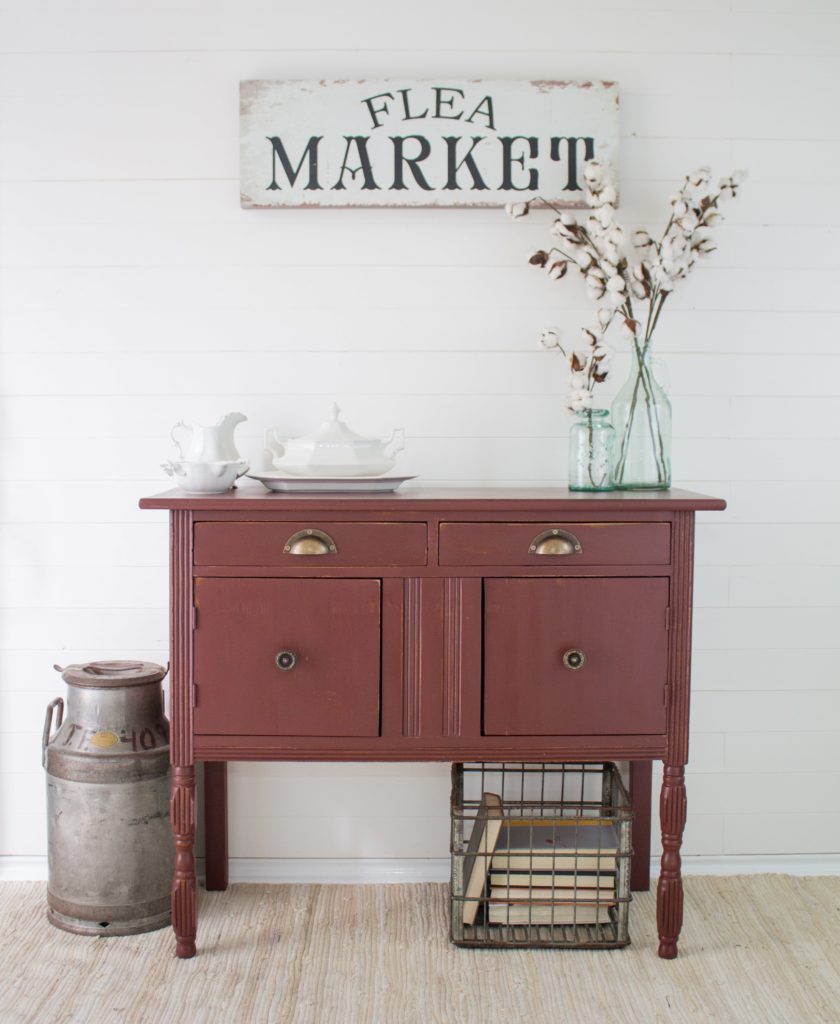 I painted on only two coats of Homestead House Milk Paint in Trading Post Red. This color red struck me as the same colors of the old, weathered barns I've driven by in my husband's home town. I've learned in working with the reds of Homestead House that this color line is highly pigmented, and really could have gotten away with one coat. The second coat merely was to touch up areas I had previously missed since Im particular about getting full coverage before I distress.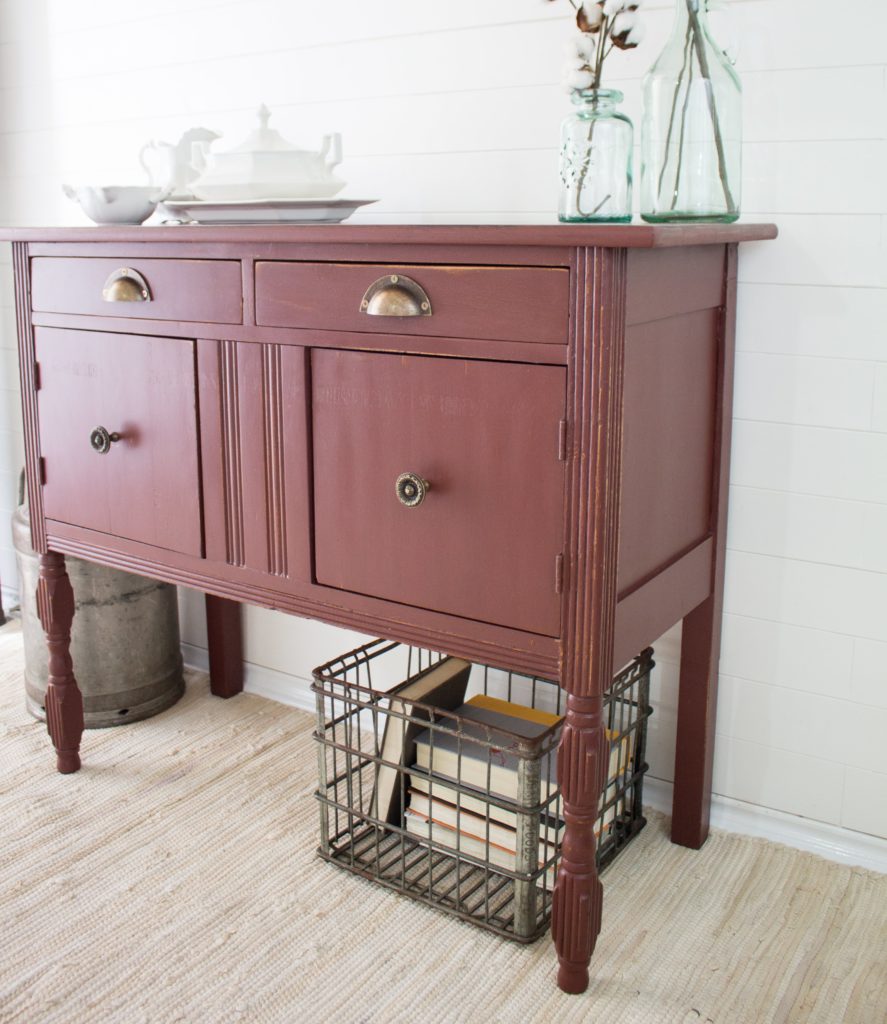 I like to distress using an orbital sander and 220 grit paper. Not only does this smooth out any flaking or chipping paint, but it also levels any clumps or thick areas of paint I may have left behind. I sand by hand with sanding pads in the same grit on the detailed areas. Using an orbital on these areas will sand out the details and just look un natural, so I put in some elbow grease on those areas.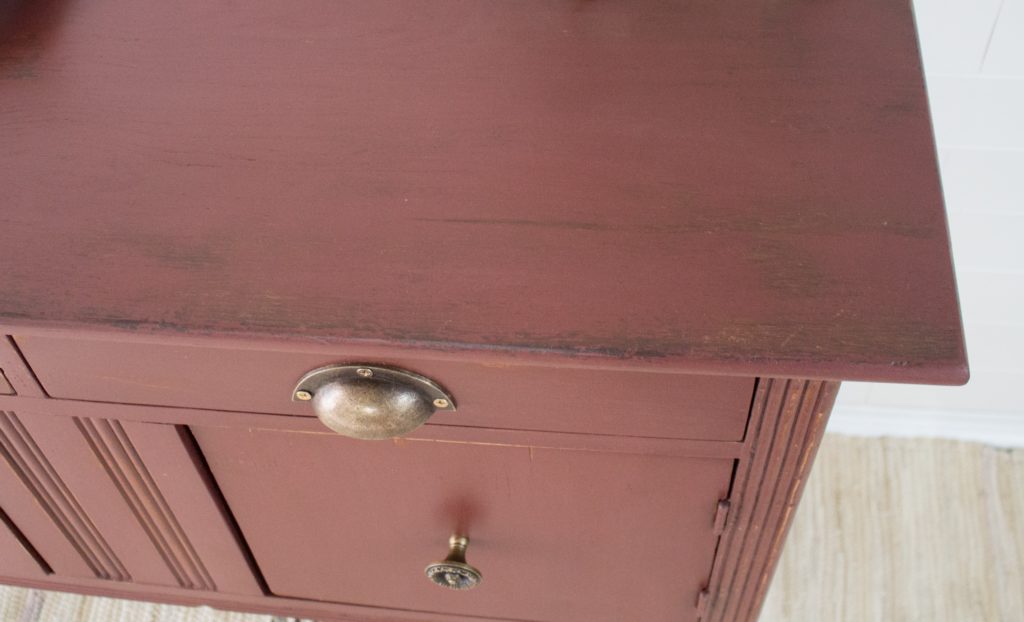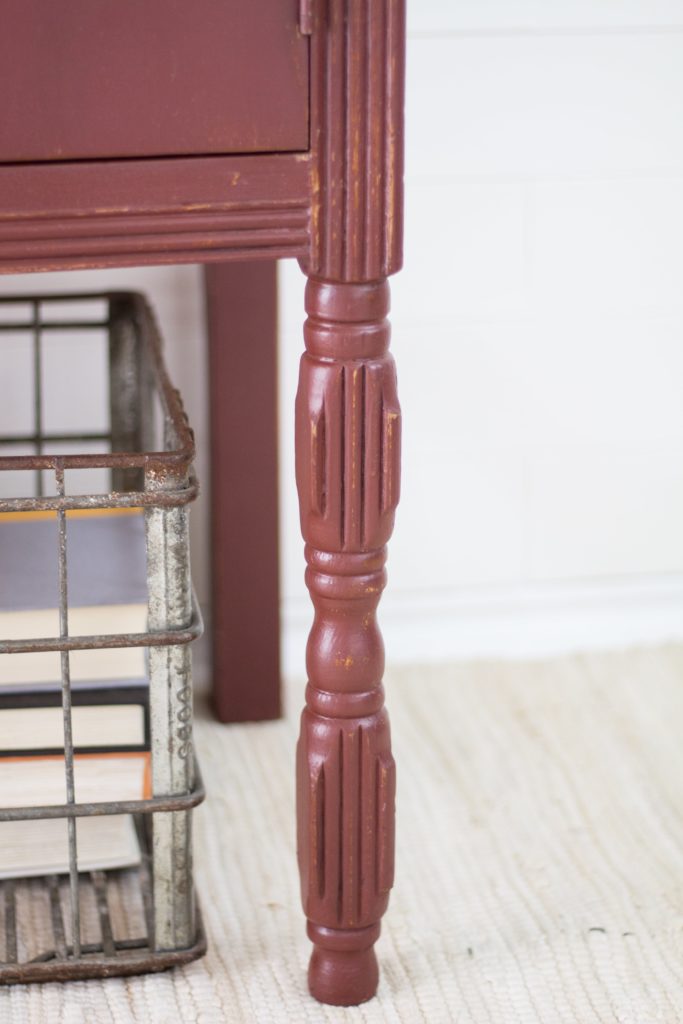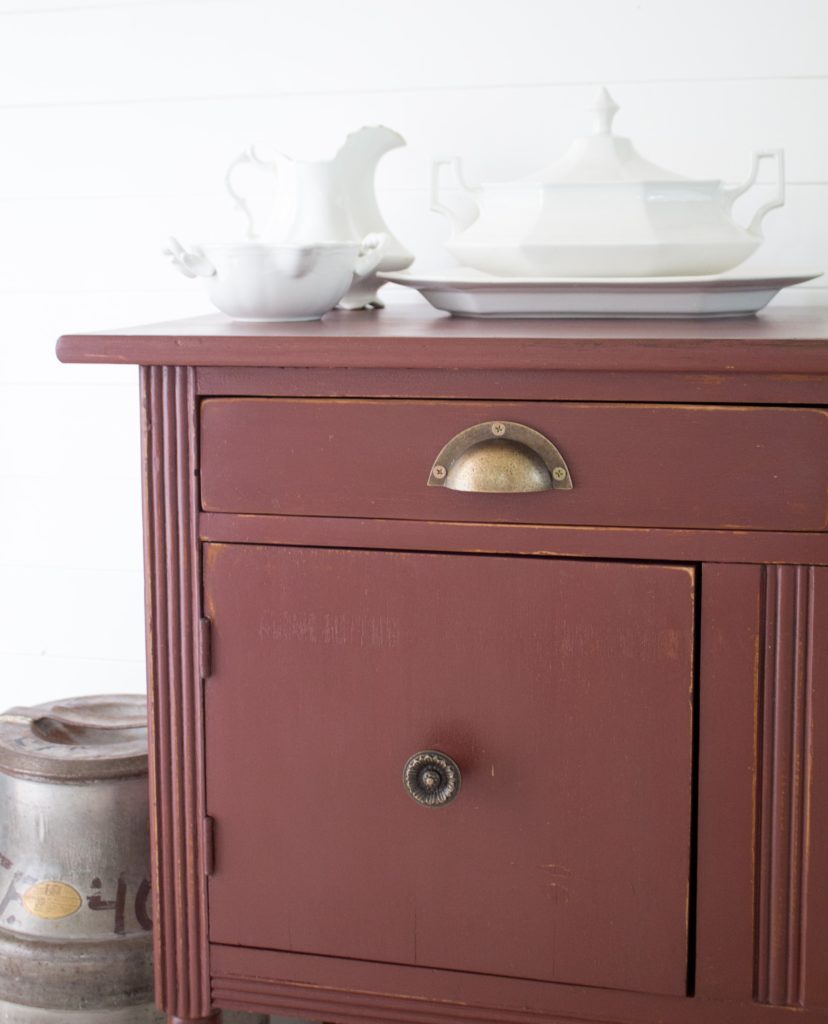 I then sprayed three coats of General Finishes HPTC in Satin as a seal. I usually spray poly over high traffic areas like dressers and tables, and since this was going in a kitchen, I knew I needed protection.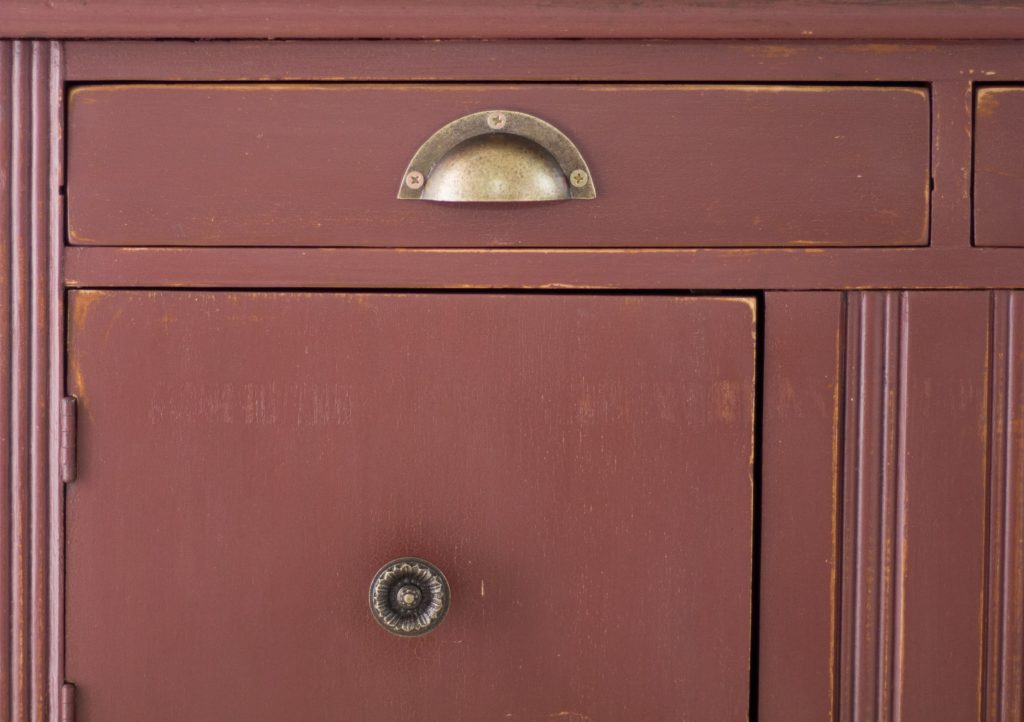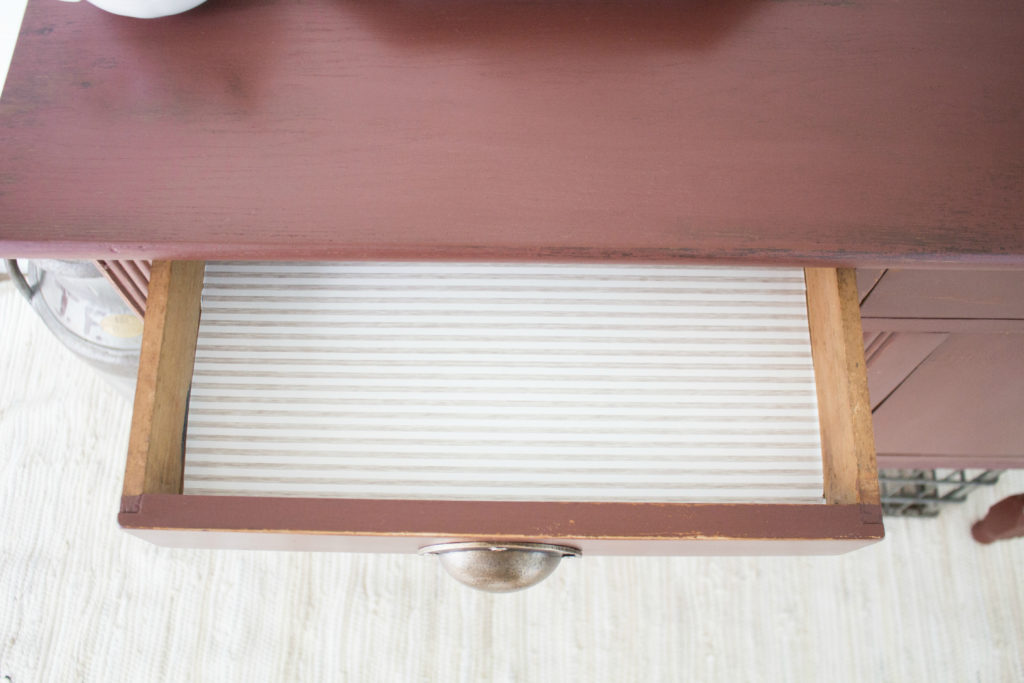 I really love how farmhouse and rustic this buffet turned out, and I didn't use one drop of white paint. The true beauty about painting with colors like these is that you can really make them fit any space, any theme as long as you are willing to play with the idea that colors are in, and neutrals are out! Would you have this color in your home?