I hope everyone had a wonderful Christmas and enjoyed their holidays! I'm blogging to you from Northern Illinois as we are nearing the end of our Christmas vacation. I've loved seeing my first white Christmas and the scenery is just gorgeous. I've really learned to appreciate the beauty in country living, and I could stare at the all the beautiful barns and farmhouses on these scenic roads forever.  Even thought it's -4 degrees right now, I can't help but feel like this is one of the best winters I've ever had. Thinking back to this summer, I want to share with you one of my favorite projects of 2017. I've painted ALOT with milk paint this year and truthfully I feel milk paint is an art medium that requires a patient and creative brain. Homestead House makes using their milk paints so easy and one of my favorite colors on their milk paint line is Homestead Blue.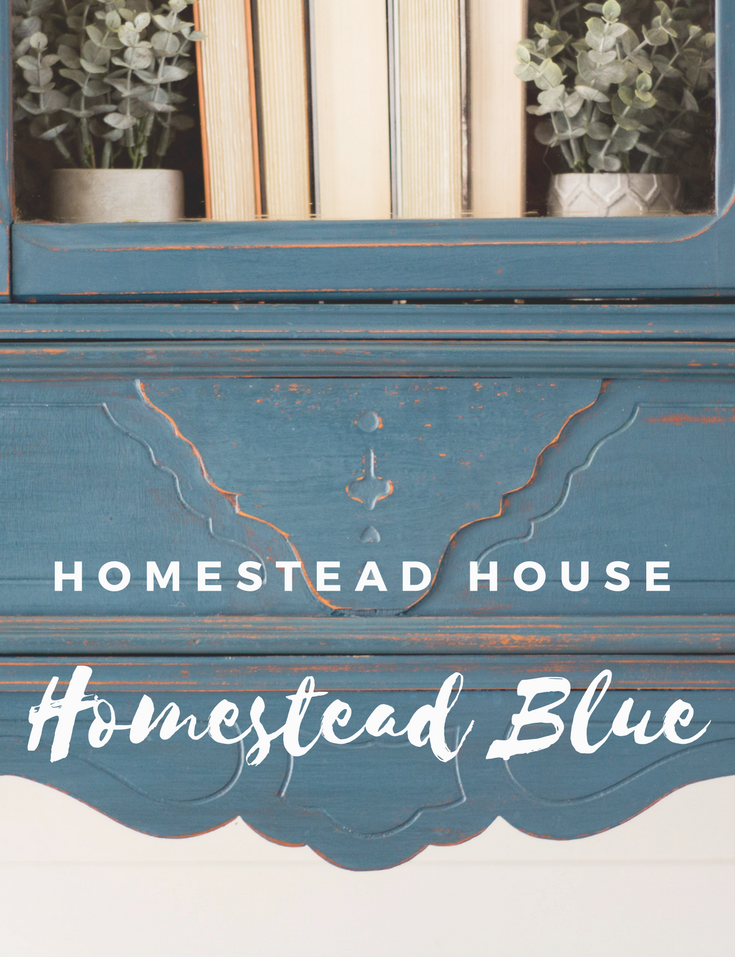 **This post contains affiliate links.**
If you are a frequent user of Fusion Mineral Paint, then the name may sound familiar. Homestead House (manufactures Fusion and HHMP) has a milk paint version that is strikingly similar to the Fusion product. The textures are obviously different, but the milk paint version has so much depth and variation, that I think I love it more than the Fusion version.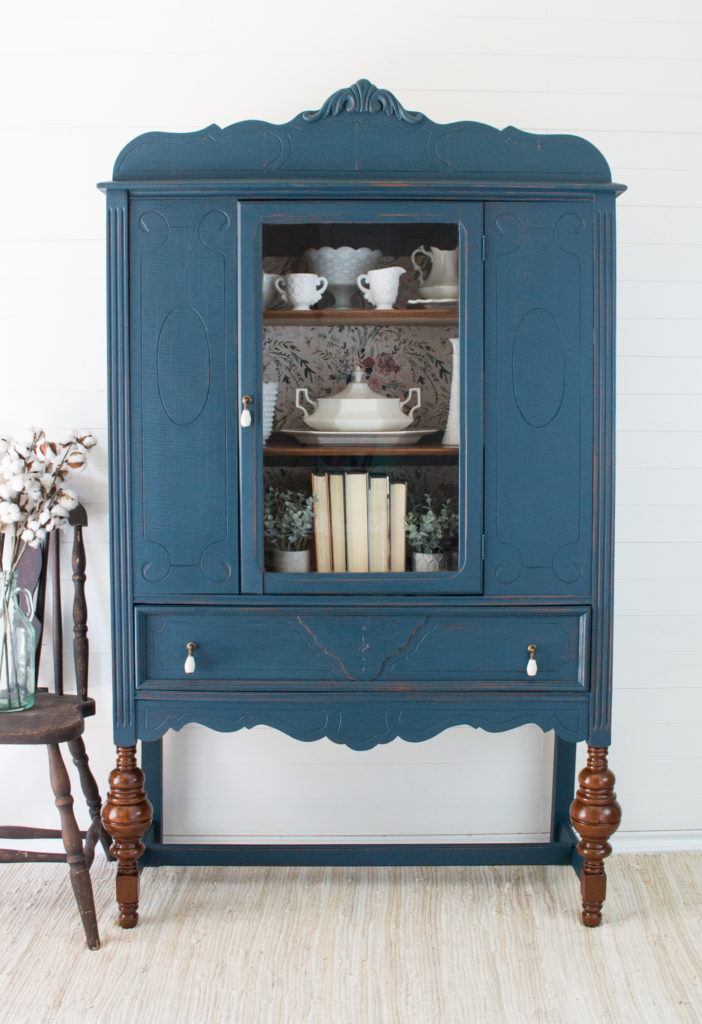 I had this antique china cabinet sitting in my inventory forever. I knew I wanted it to be a beautiful focal point in a dining area so I knew Homestead Blue would be perfect for it. Believe it or not, this took only ONE coat! I added a few touch ups here and there but the color was so rich, I had great coverage all around. After the milk paint dried I distressed with a sanding pad in 180 grit. I find that sanding pads are a bit finer than sandpaper so 180 gave me just enough grit to smooth and distress.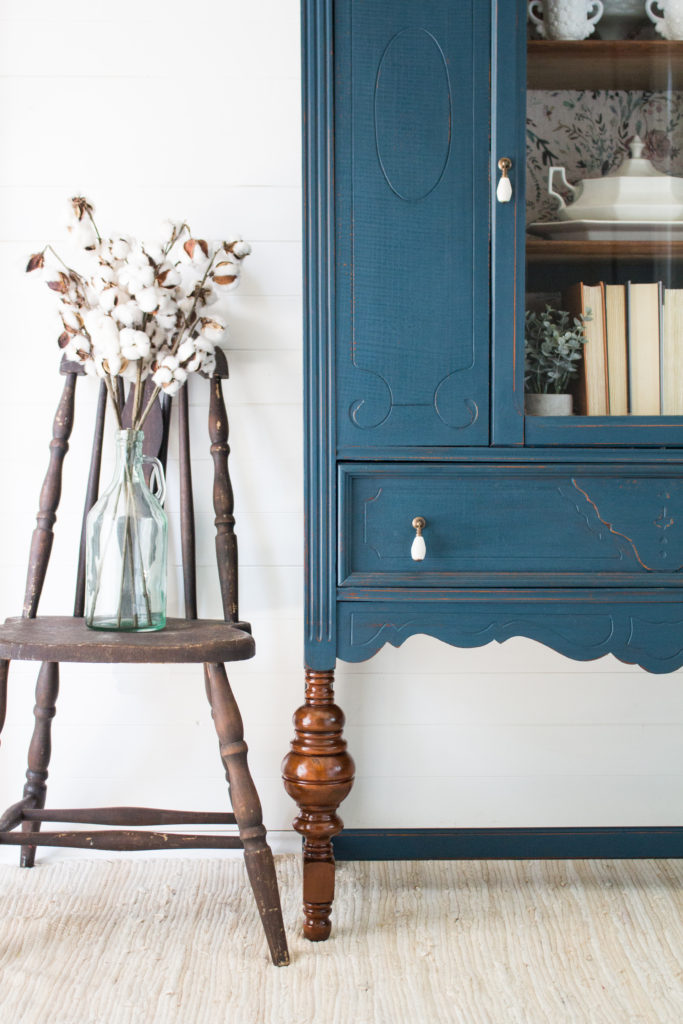 This china cabinet had so many pretty curves and details, I knew I wanted to highlight that with distressing but not take away too much from the look by having it be too chippy. I also wanted to make sure that the color was still a huge focal point so over distressing would have just taken away from it's beauty. After I distressed, I used Fusion Mineral Paint's Hemp oil enrich the color.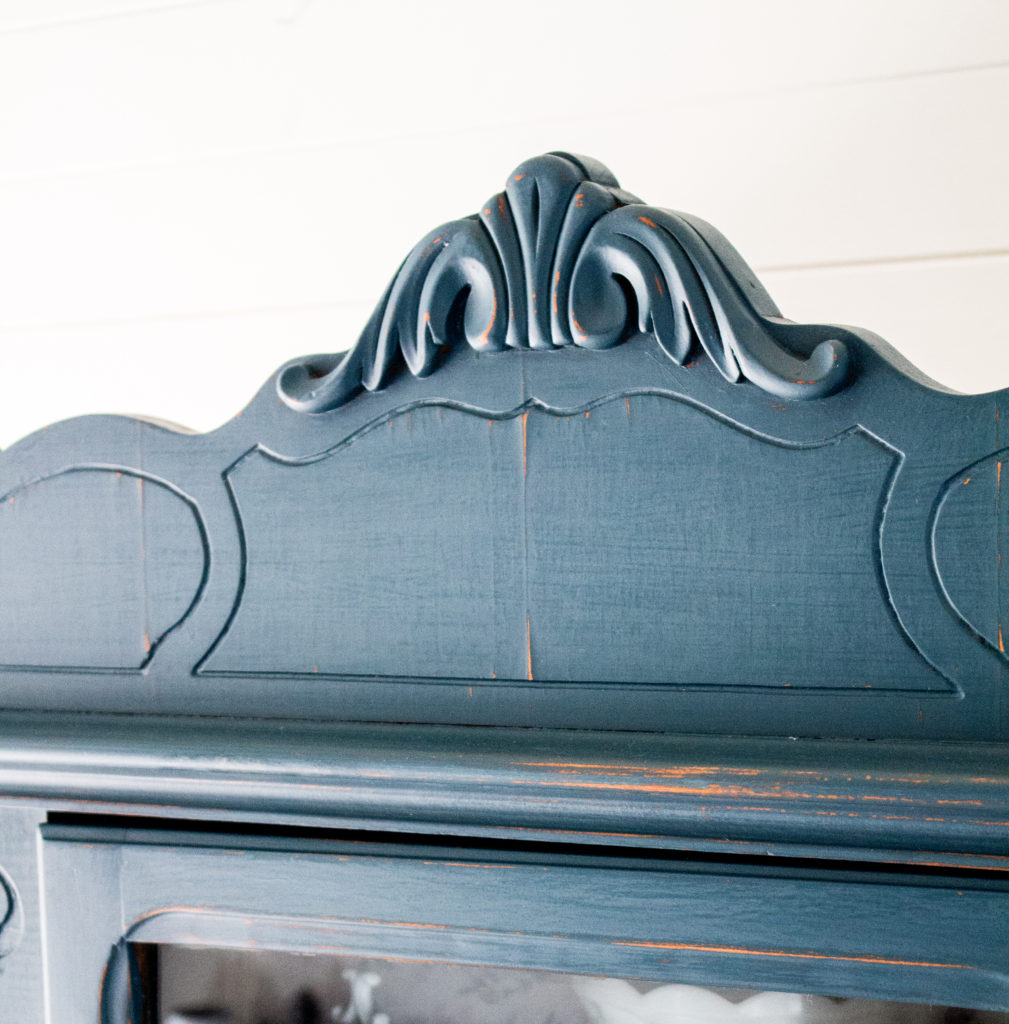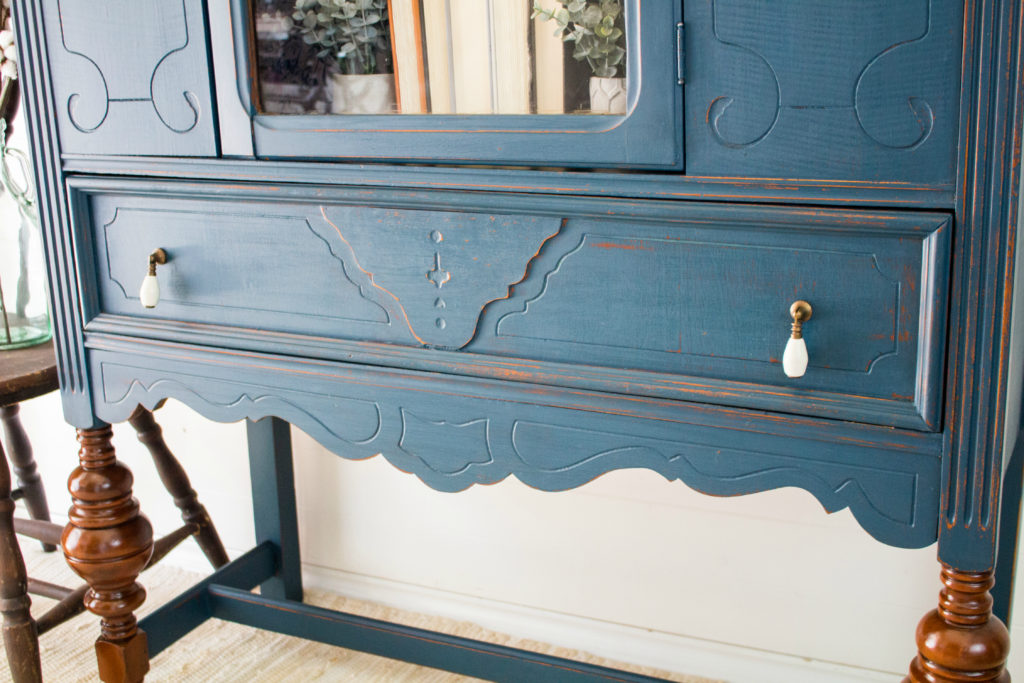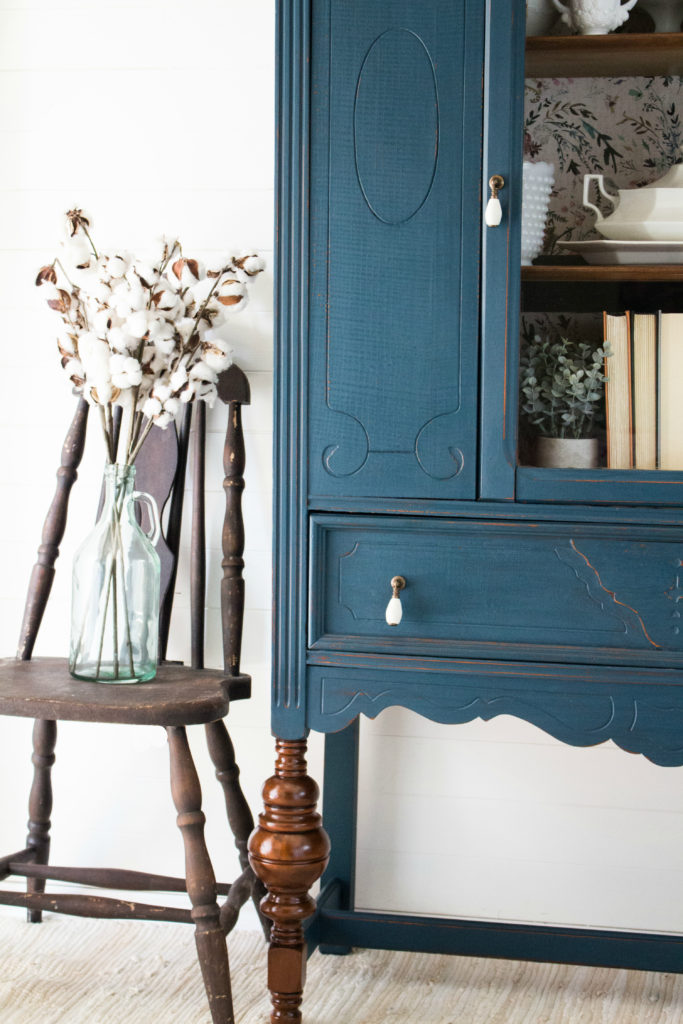 After one coat of hemp oil, I wanted to ensure there was durable protection. So I added two coats of my FAVORITE furniture wax. Fusion Mineral Paint's Beeswax Finish has become my go-to furniture wax because I can personally attest to it's strength, durability and protection. I have used it over many pieces and if you are a frequent reader, you will know this has help me correct many issues I've had with other topcoats and finishes.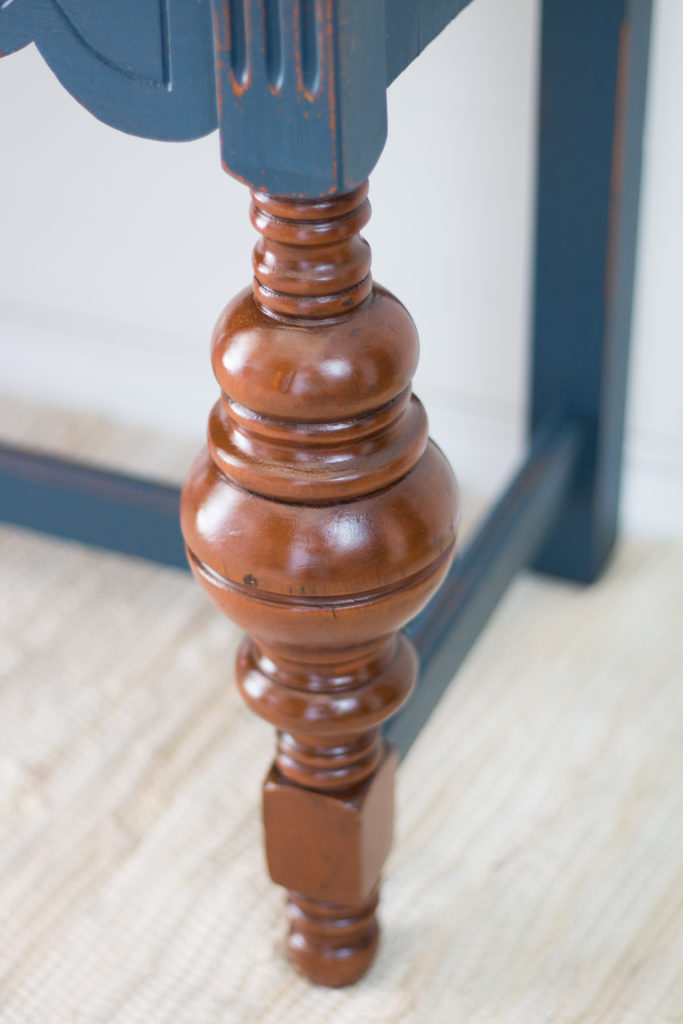 The legs are the original color and were in gorgeous condition. Obviously they aren't perfect but they hold all the character and age without looking too worn or dinged up. I cleaned them up with a tack cloth and sealed with two coats of shellac.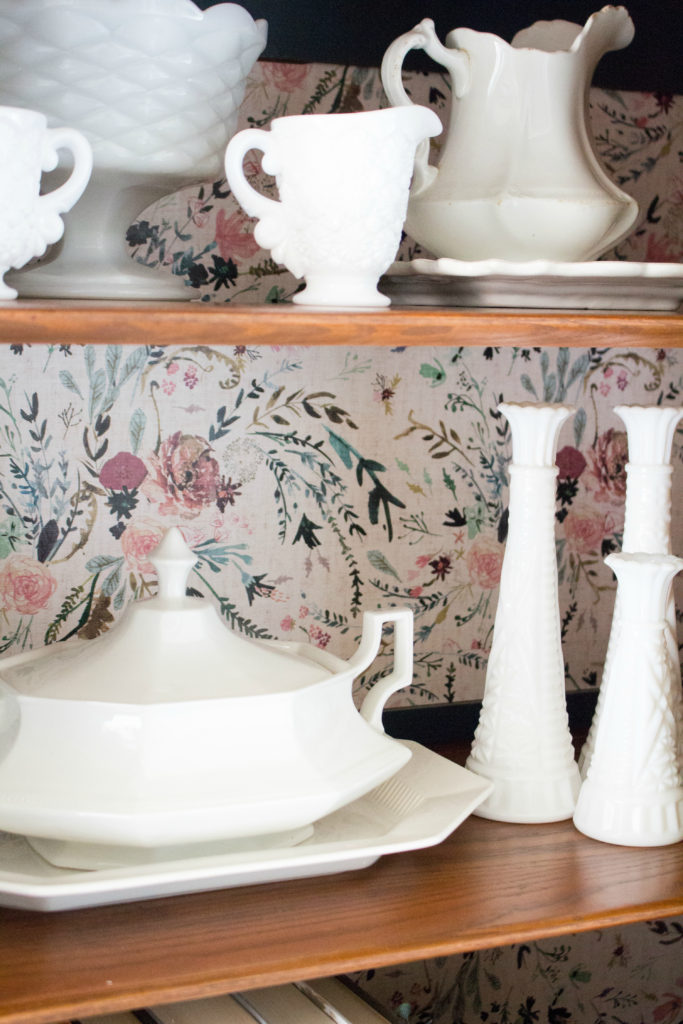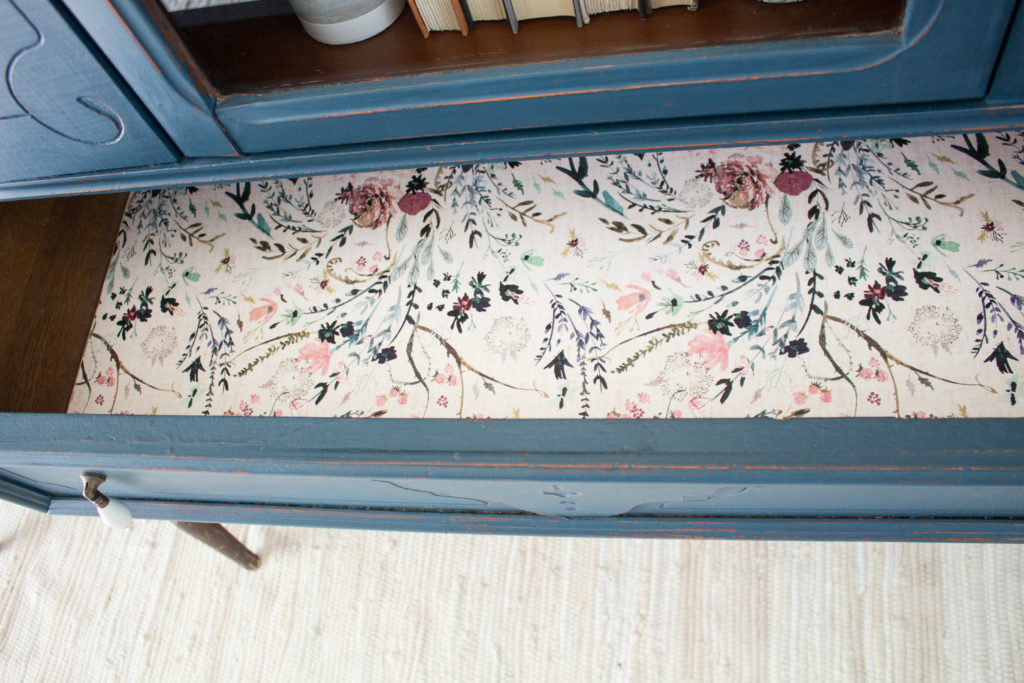 Adding the finishing touches on this piece was probably favorite part. I had this paper in my stash for a while and I knew it would go perfectly with this color and with some simple ivory tear drop pulls.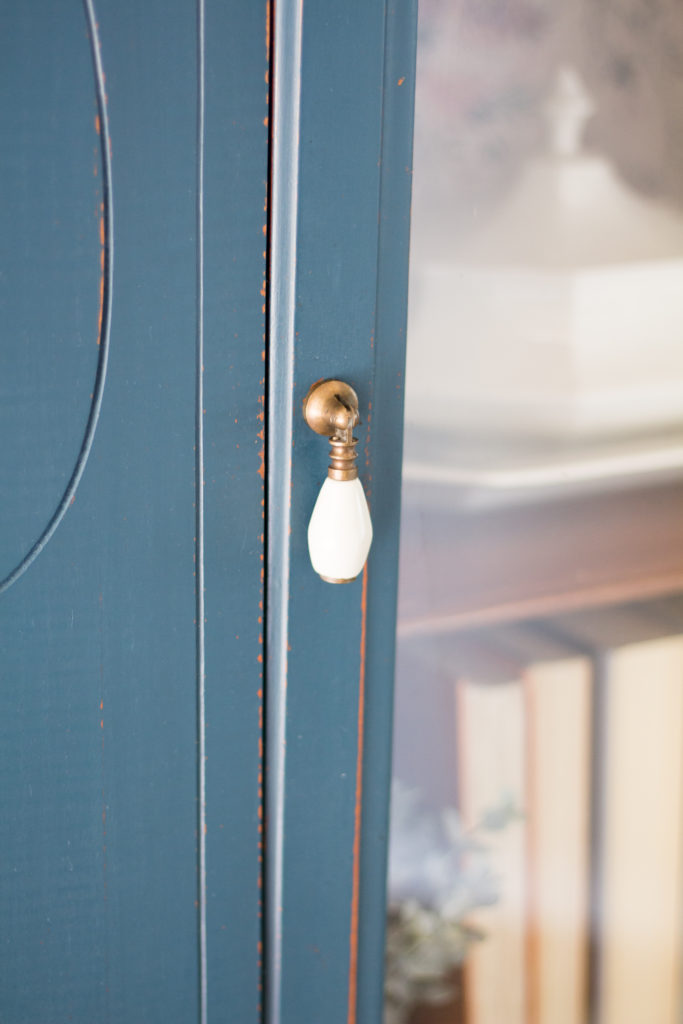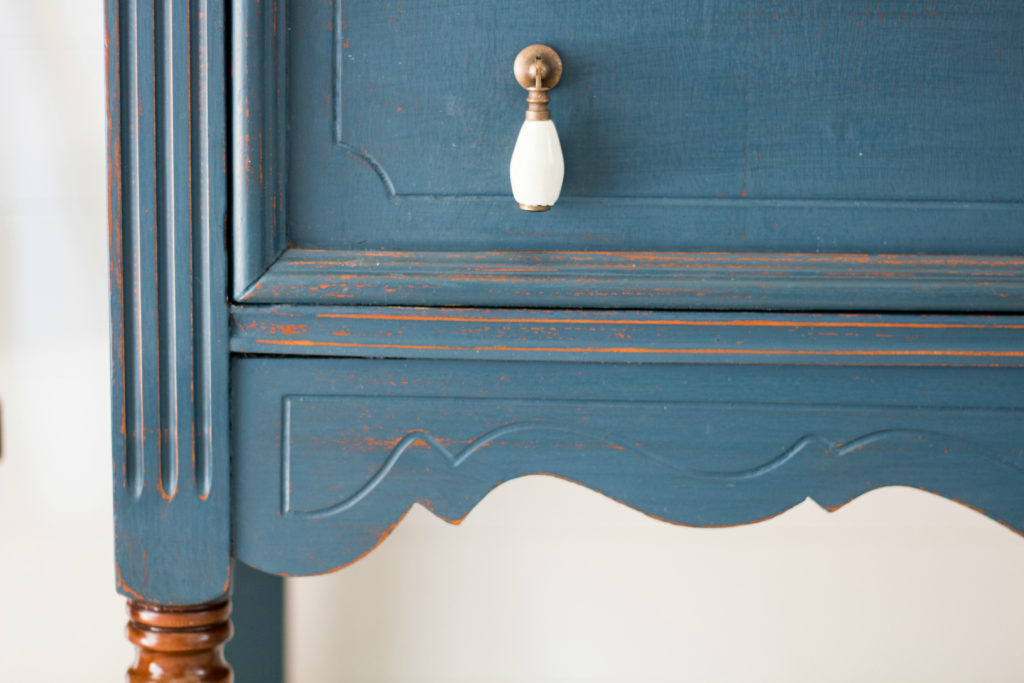 What was your favorite part about this project? Are you ready to try this color on one of your pieces?