Driftwood Finishes have long been a favorite of mine…could you tell? I love the weathered look it gives wood and it's so versatile in style and design that it really can fit in almost any room of the house, whether modern, vintage inspired, or rustic farmhouse. This last year we had a couple of requests for a driftwood finish, but one in particular that I really enjoyed doing was this changing table and crib for my husband's co-worker & his family.
**This Post Contains Affiliate Links.**
They were expecting a little one and their nursery theme was nautical inspired so of course we knew we had to incorporate driftwood in there somewhere. They also wanted something their baby could grow with so neutrals seemed the best choice.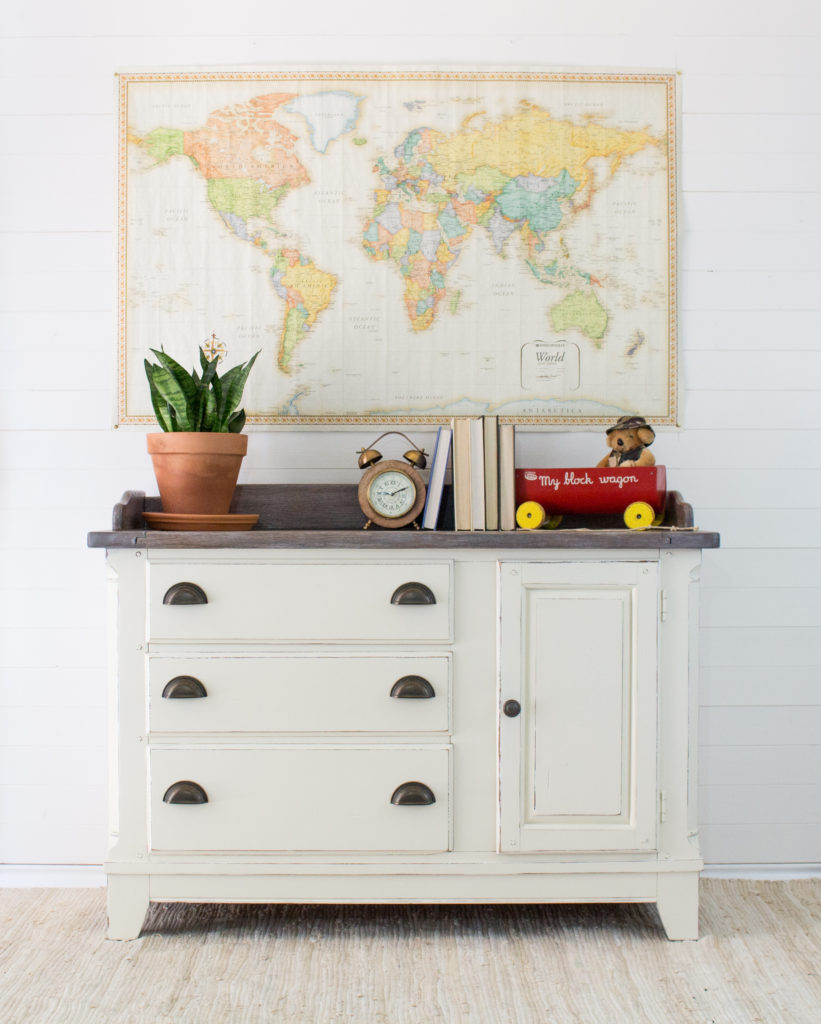 They chose Vanilla Frosting from the County Chic Paint line for the base. This dresser is solid oak and previously had a dark finish on it so I knew I had to prime. Oak is notorious for yellow bleeding, so I wanted to make sure to protect the paint. I sprayed three coats of shellac based primer and two coats of Vanilla Frosting. This paint color does have yellow undertones to it, so distressing over the primer by hand would be obvious against the stark white primer. My go-to method to minimize sanding through the paint (with primer showing) is to use an orbital at an angle. Then, I sealed with three coats of a clear top coat in a Satin finish.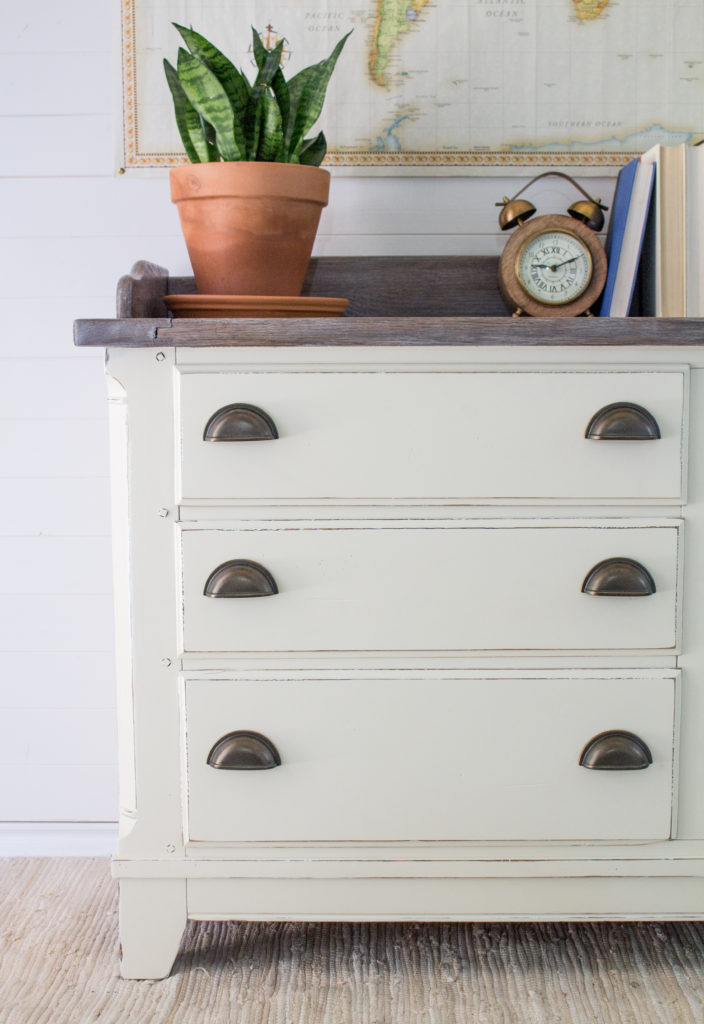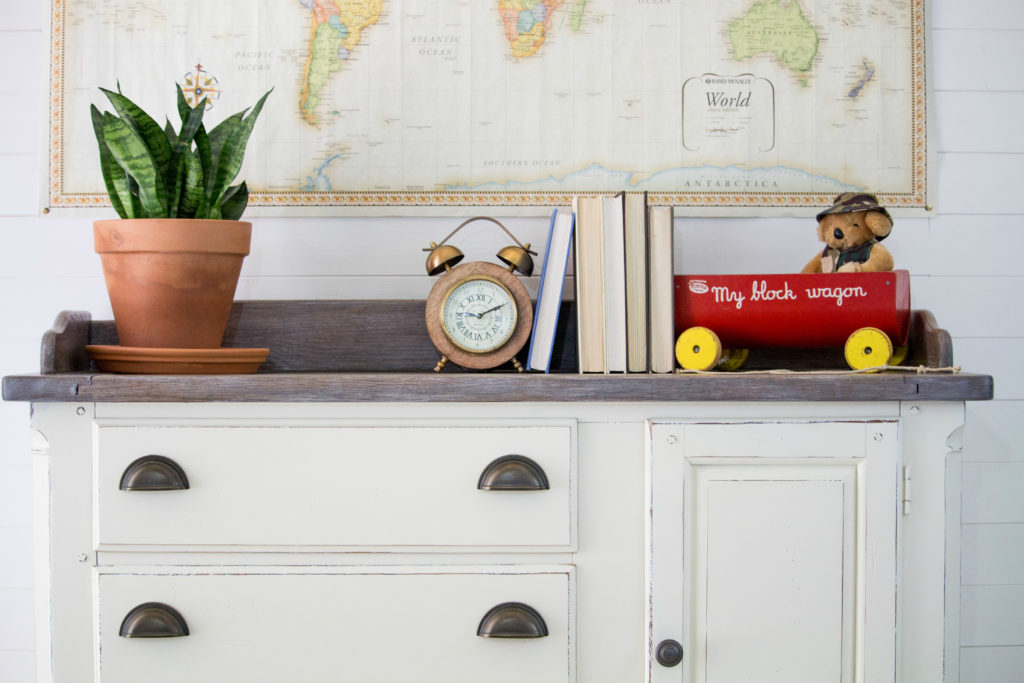 The top was a little tricky since this was my first time doing a driftwood finish on a flat surface. I tried to incorporate the original stain but it was just too overpowering with the red undertones. So I sanded down to bare wood and stained with two coats of Rustoleum "Weathered Gray"  stain for a base. Then I took a chip brush and dipped it into a Rustoleum's "Dark Walnut" stain and dry brushed it on going with the grain. I used a stain pad to wipe away and it added some warmth to the gray stain. I continued by dry brushing General Finishes Winter White glaze to help blend and balance. The key to the driftwood finish is layers and blending. Overall, this finish took about three layers of blending gray, dark walnut and white. After I sealed it with a clear coat, I went over with one coat of dark wax just to add some depth.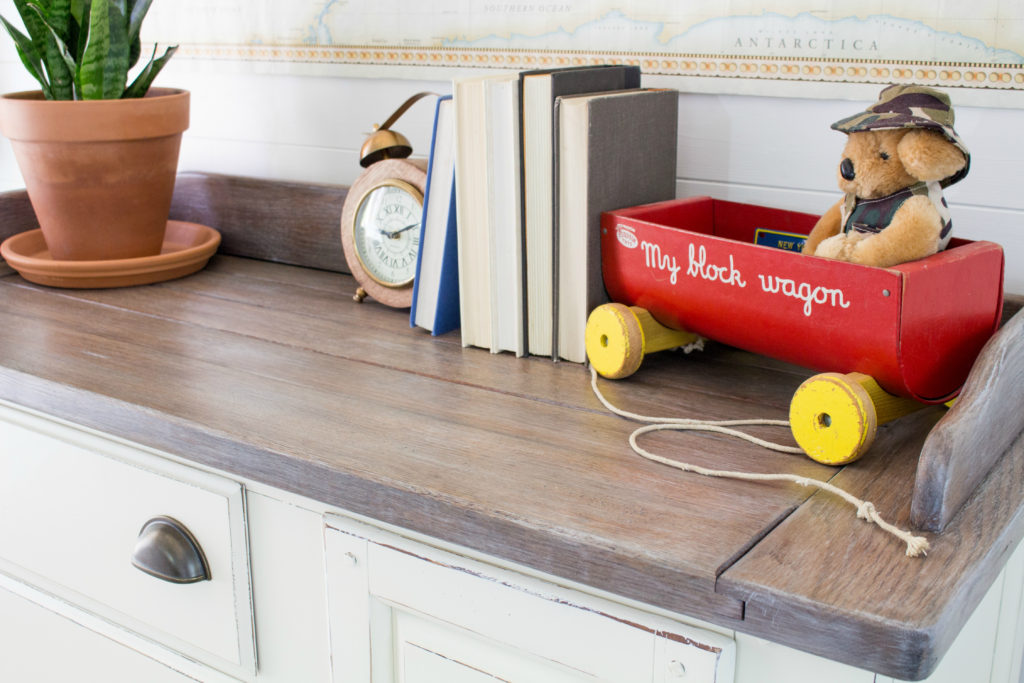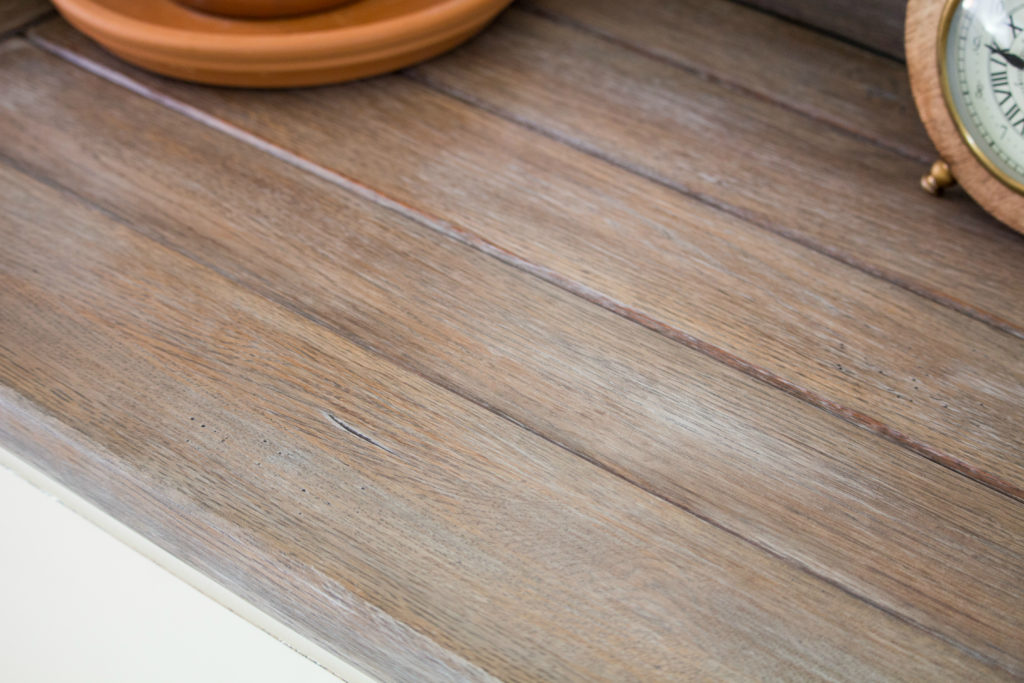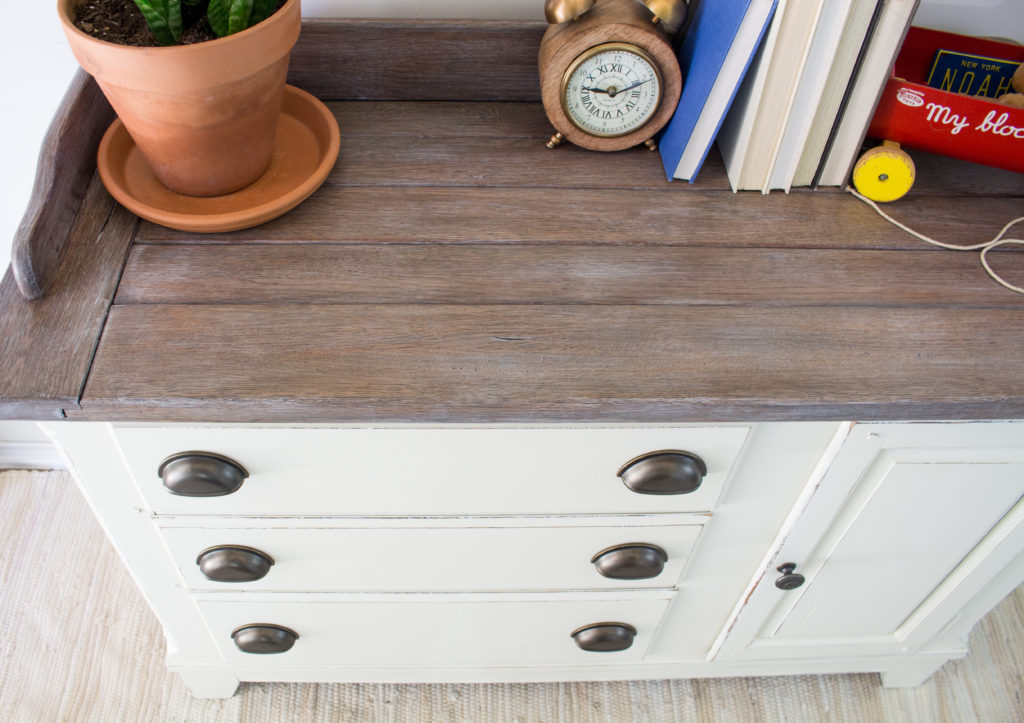 I think it turned out perfectly. The combination of driftwood and vanilla frosting definitely make a great coastal and nautical pair. Adding these antique brass cup pulls from D. Lawless Hardware just sort of topped off the nautical and rustic feel of this changing table.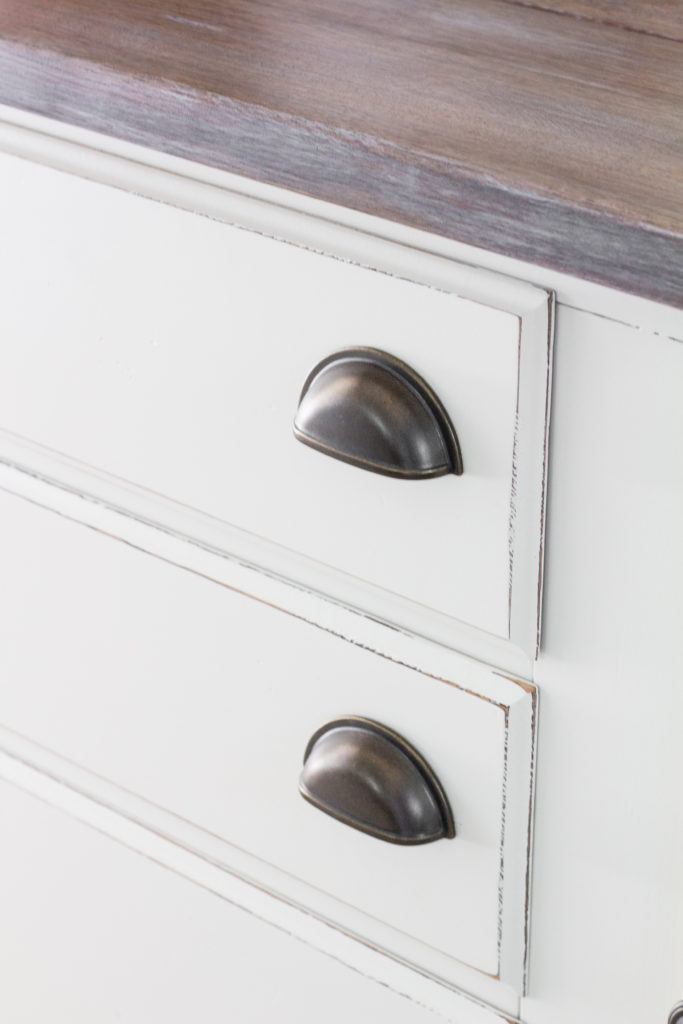 We also had a matching crib we completed with the same Driftwood Finish. We used the same process and techniques but man was it a ton of work to sand those rails!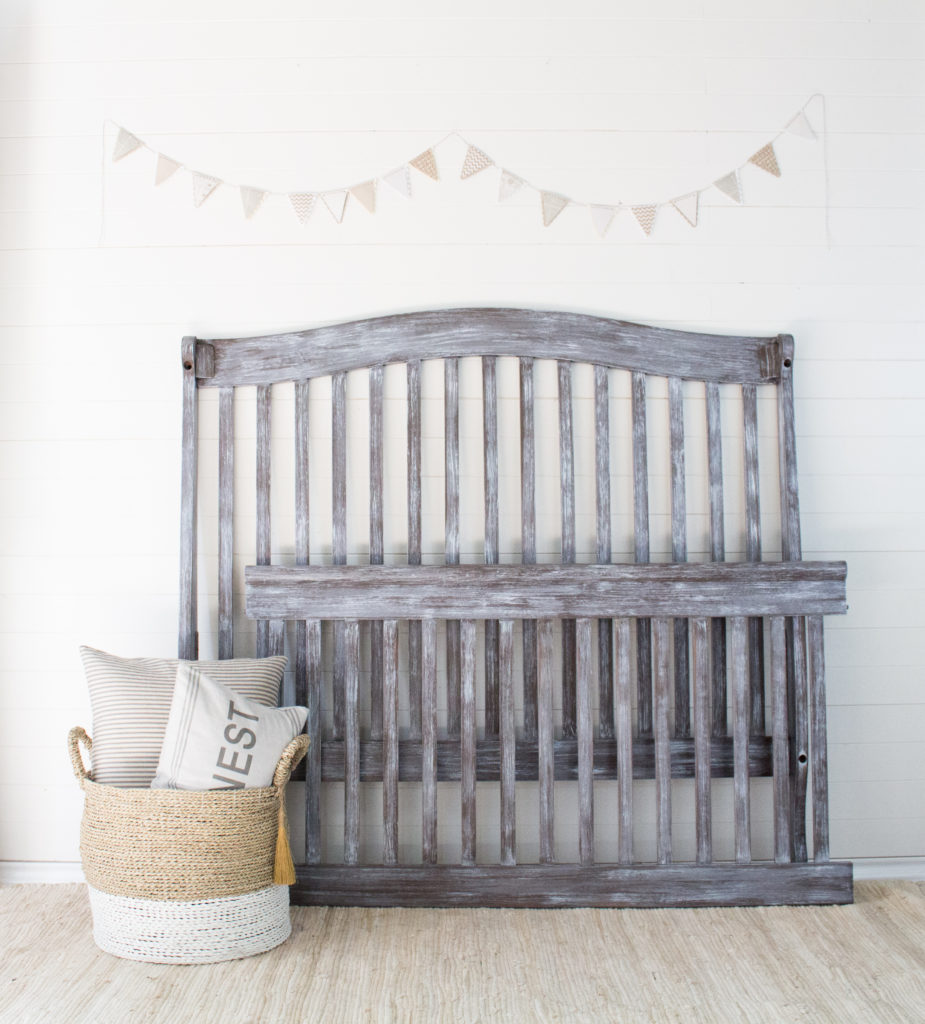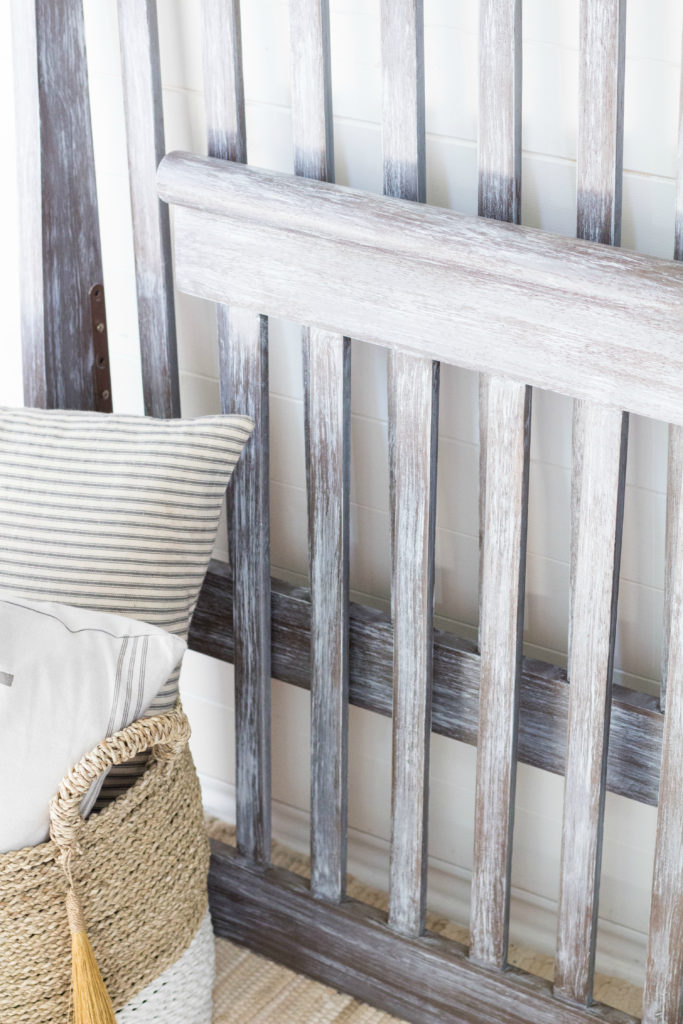 Wouldn't you love to have just a bit of driftwood in your home? Let me know what you think in the comments below!