Hey everyone! I'm back again this time to show you the restoration of a garage sale sewing machine using an awesome new product PureColor's Even Grain Stain. But before I start, I wanted to let you know that this post does contain affiliate links, and I did collaborate with PureColor to give you guys a product review. The opinions on this post are all my own, and if you have any more questions regarding our affiliate links and product review, CLICK HERE, and see the disclaimer in the column to your right.
Every year, our HOA hosts a community garage sale in the spring. Since we recently moved into our house, this was our first one and I was very excited to not have to leave the community to find some really cool stuff. A few blocks away, I came across this sewing machine that was falling apart.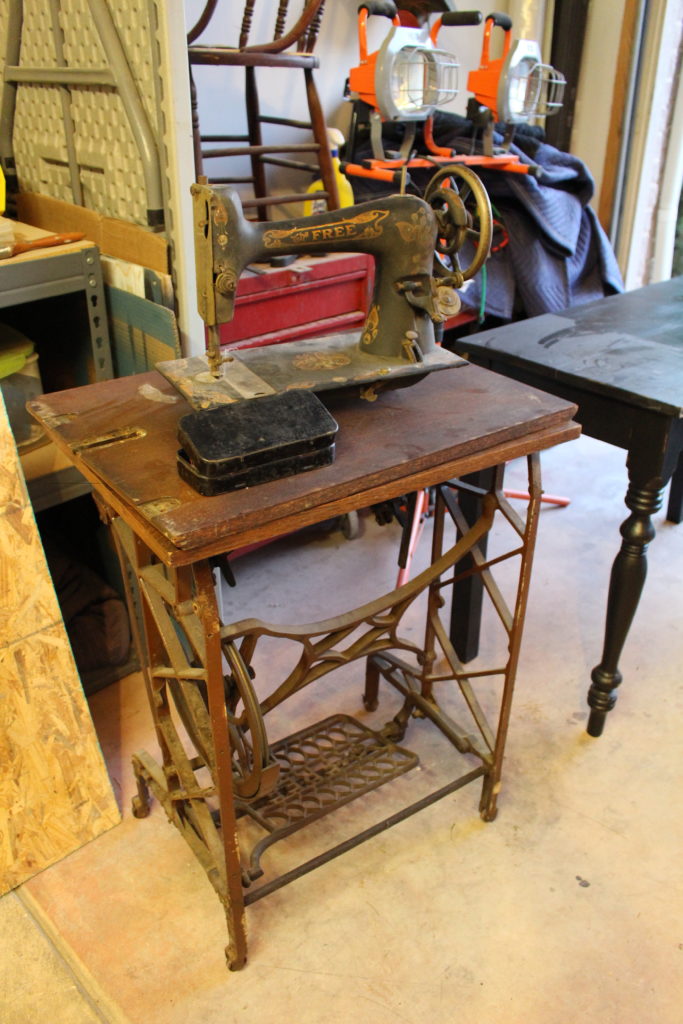 It was a mess. The original structure of this had doors that surrounded the base of the sewing machine, but as we were loading it into the truck, they fell off completely. I might find a different way to repurpose the doors because they are made of a beautiful tiger oak with a pretty appliqué.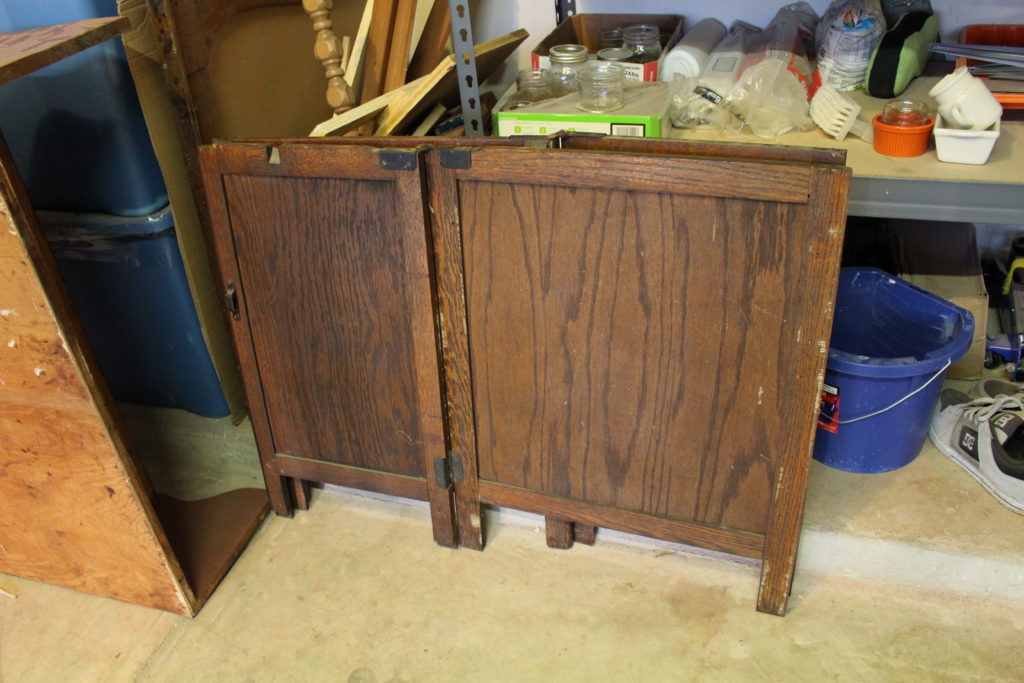 The first step definitely to give it a good cleaning. There was a ton of rust, lots of spiderwebs and it was filthy, probably from years of sitting in the owner's garage.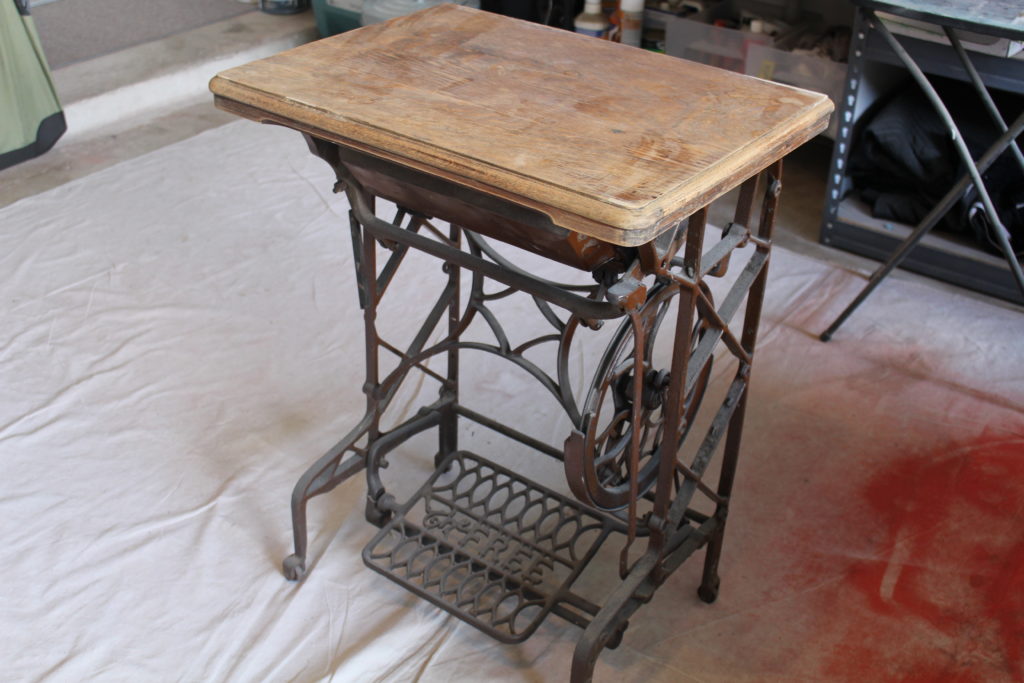 We decided that since we were keeping it for ourselves, we'd turn it into an entryway table that would be our drop century by the front door for keys and mail. Since the top flips open to allow the sewing machine to drop down, we had to glue and nail the lid from the bottom up, so it no longer opens. We also filled the chipped veneer with wood filler and sanded it smooth with 220.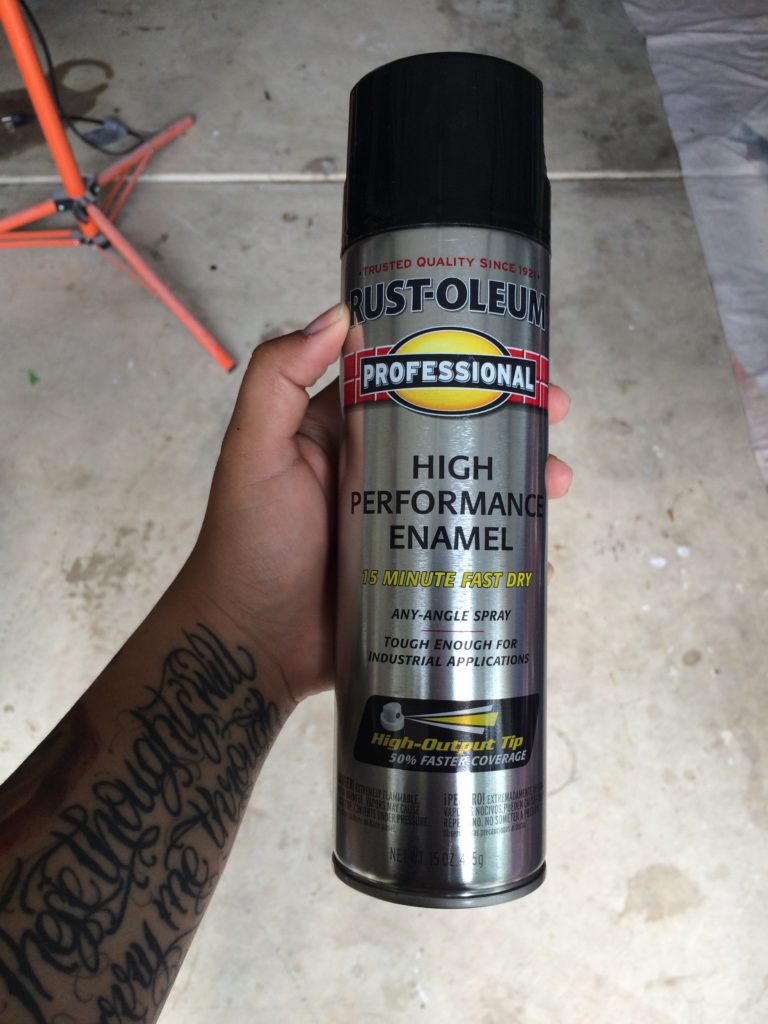 The base is cast iron, and I wanted to paint it black. So I used a leftover can of Rustoleum's High Performance Enamel in Black Gloss to spray the base. Two coats of this gave me maximum coverage and an awesome shine that cleaned up the iron base.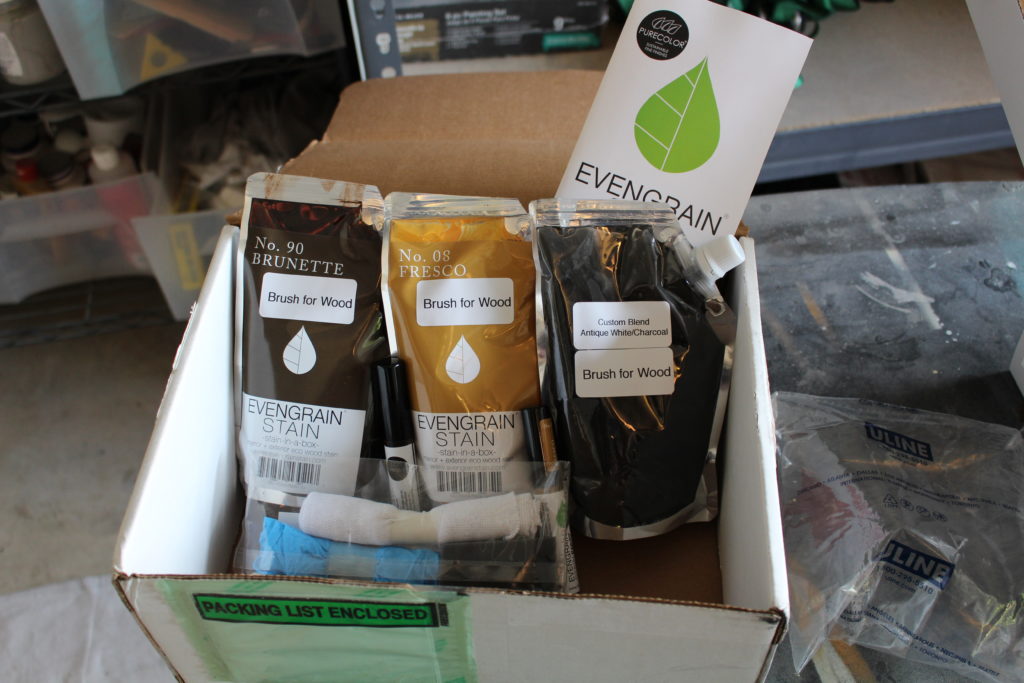 Now lets talk about Even Grain Stain! The first thing I noticed about their products is that their stain and sealer don't come in a typical can or screw top. They come in a packaging that reminds me of boxed wine! As a wine lover and furniture fixer, I can appreciate that I can literally pour the stain into my container and seal it up, no messy clean up, no wasted leftovers.  As if that wasn't enough to win me over, if also comes with a 5 piece eco-friendly finishing kit that includes it's own foldable, disposable plastic cup, a set of gloves, a wiping rag, a foam brush and sandpaper. its that little kit down in the bottom of the packed. They also sent me three colors to choose from (Brunette, Fresco, and a custom antique white/charcoal blend) along with their PureShield Protective Coat.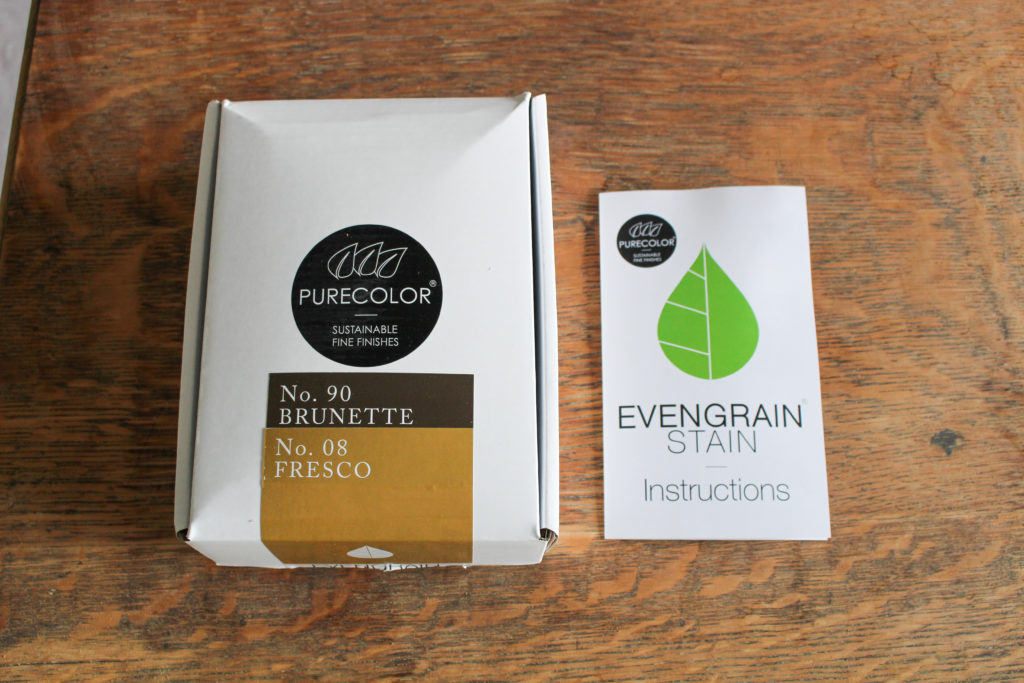 For this project, I used their No. 90 Brunette Color. A few things about Even Grain Stain that I really loved:
Their Clean Chemistry philosophy means their products are odorless, non-toxic, and cleans up with soap and water. The only cleanup I had to do was throw the disposable container and gloves into my recycling bin.
EVERYTHING you needed to complete your project came in ONE box. It's a start to finish kit!

The packaging is made from recycled materials and their flexible bags inside the kit 

ensures product purity and 

reduces material waste.  Clean up is chemical free and simplifies waste disposal.  In this business where we are literally recycling/reusing/repurposing, the more "green" your products, the better you feel about using them.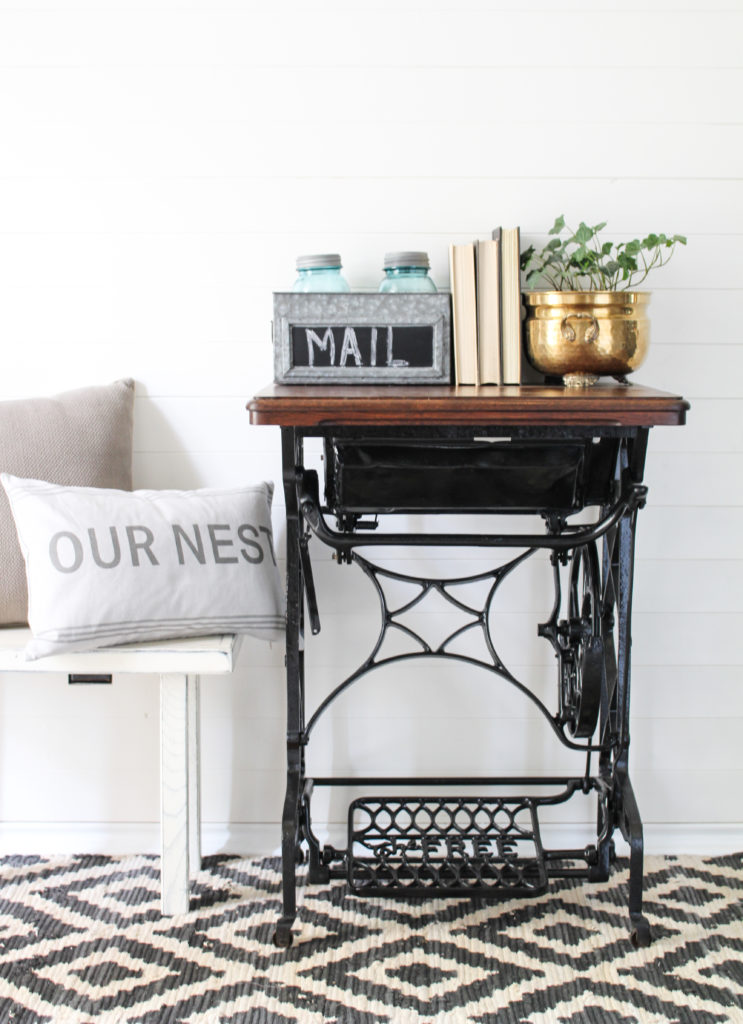 And here is our table all finished up. I wanted to highlight the grain of the wood, without changing or hiding the natural color. ONE COAT….yes ONE COAT is all it took to bring out the natural beauty on this top.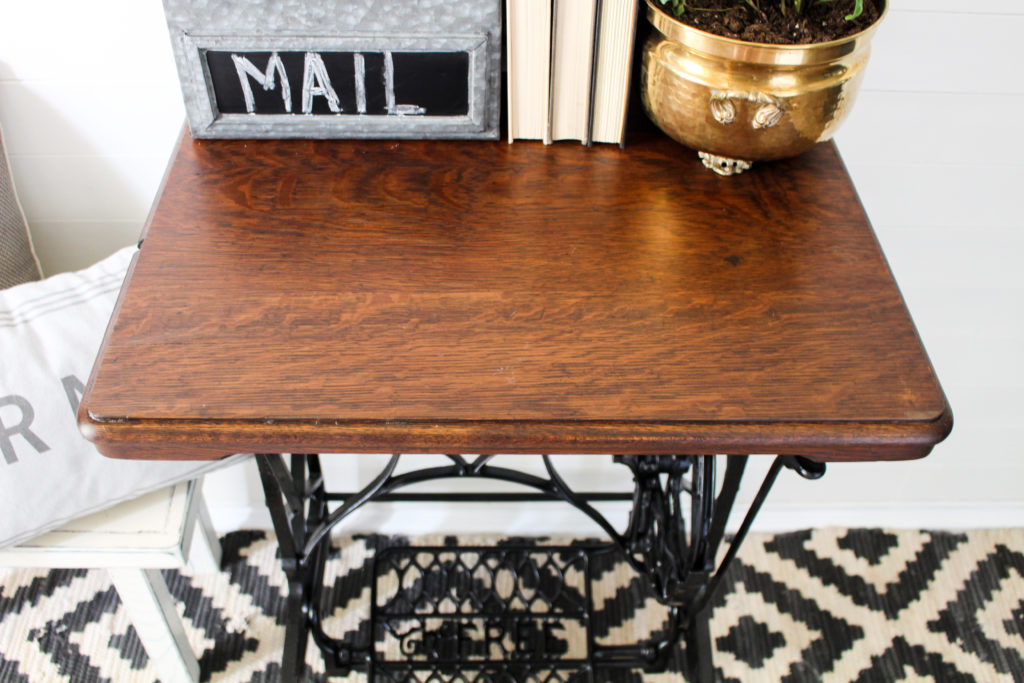 This stain was super easy to work with. It  has a transparent, hydrating finish that dries fast without any blotchiness. I was able to apply the top coat in one hour…truthfully, I could have applied it soon because of how fast it dried, but I wanted to wait the recommended time. Honestly, it took longer for the paint on the base to dry than it did to apply the stain and topcoat.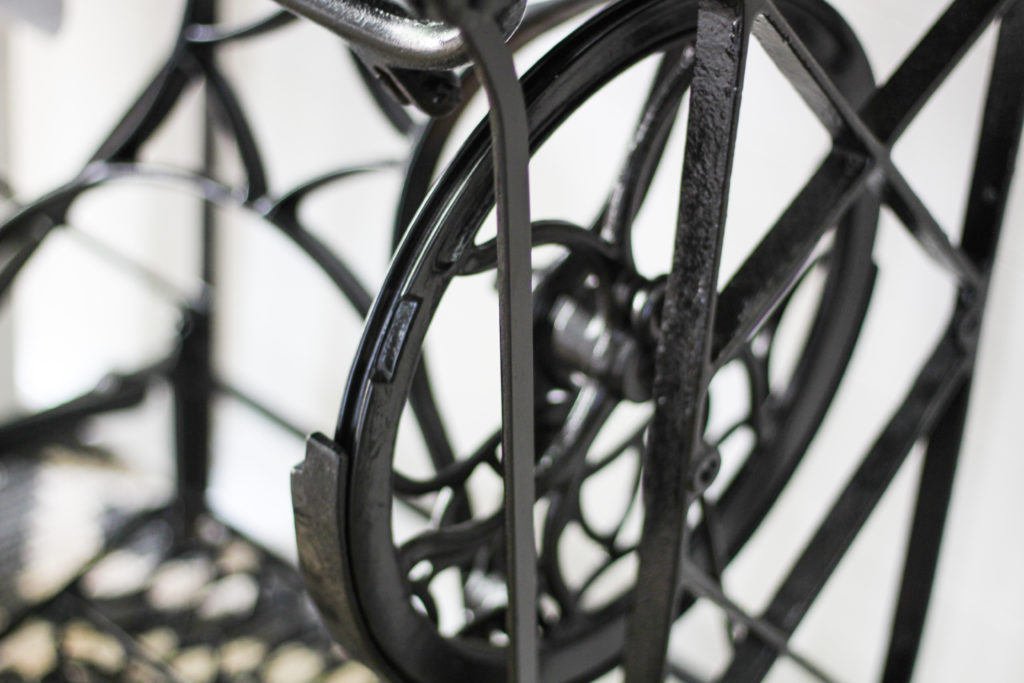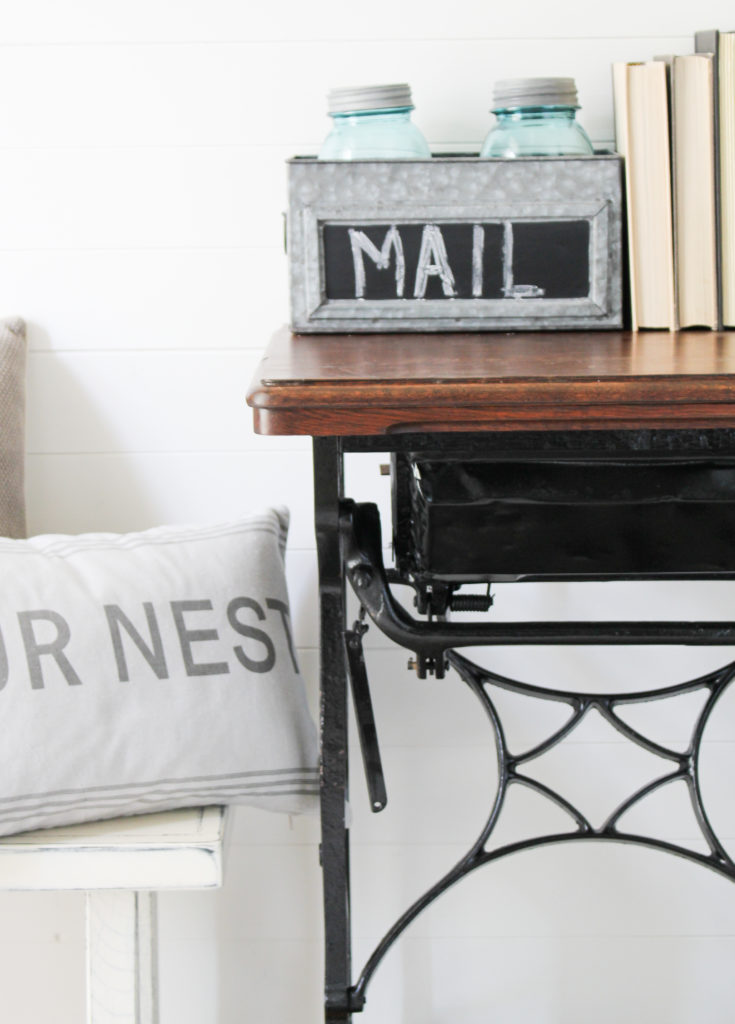 If you read my blog, you'll notice I almost always use General Finishes Stains. While their line of stains is amazing, the only part I have issues with, is waiting 24 hours to apply a topcoat. I get impatient sometimes, especially on quick projects that can be done in  one day. I will DEFINITELY be adding Even Grain Stain to my frequently used products because of how quick clean up and application usage has made it for my quick projects.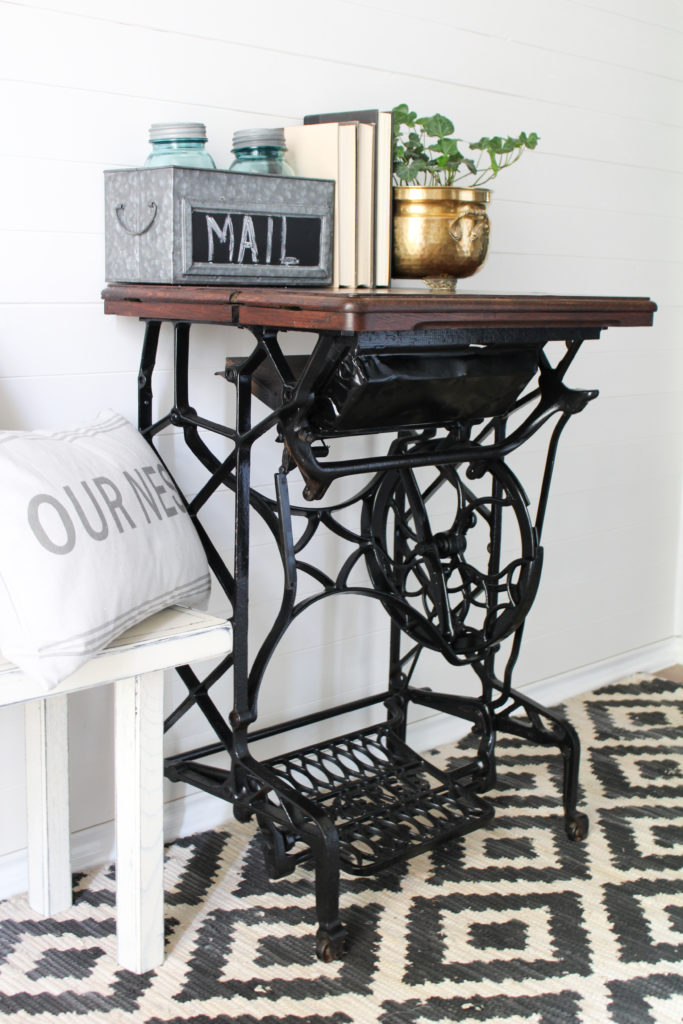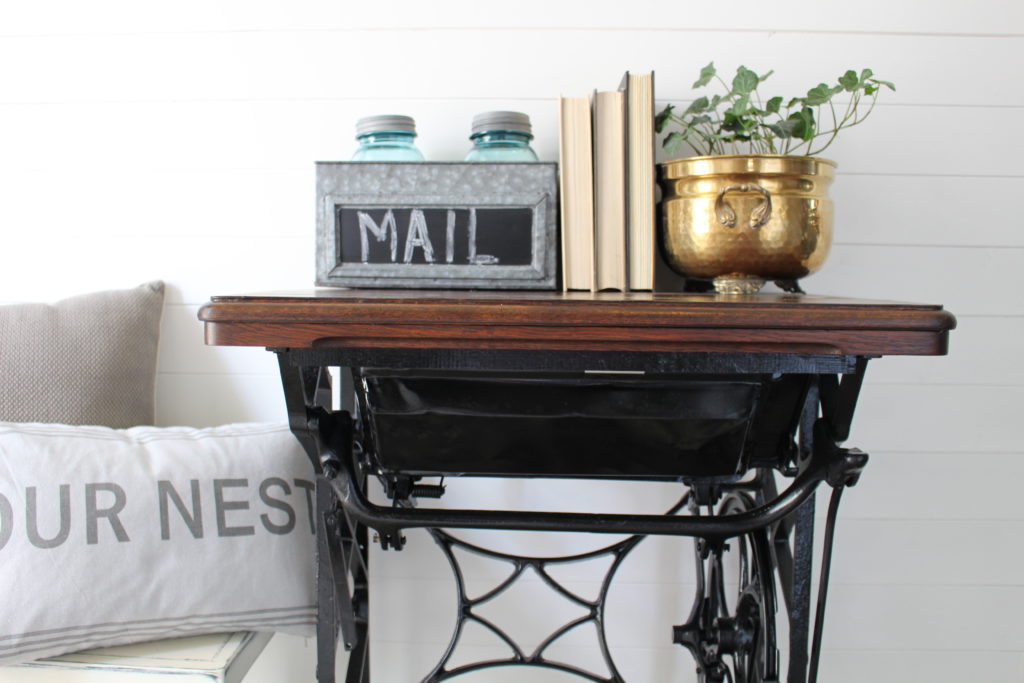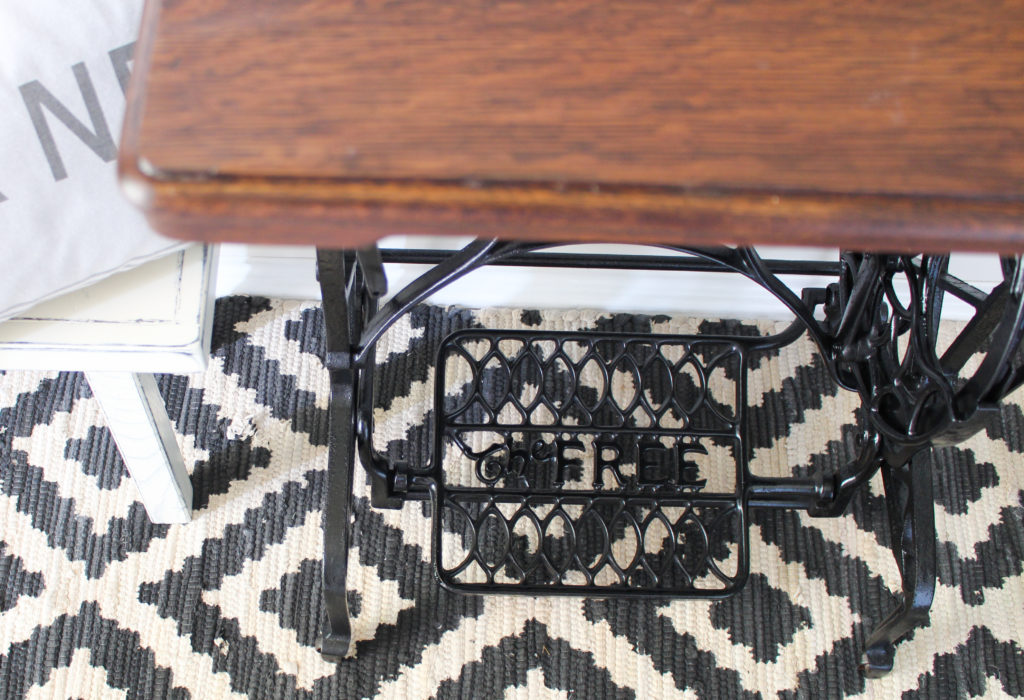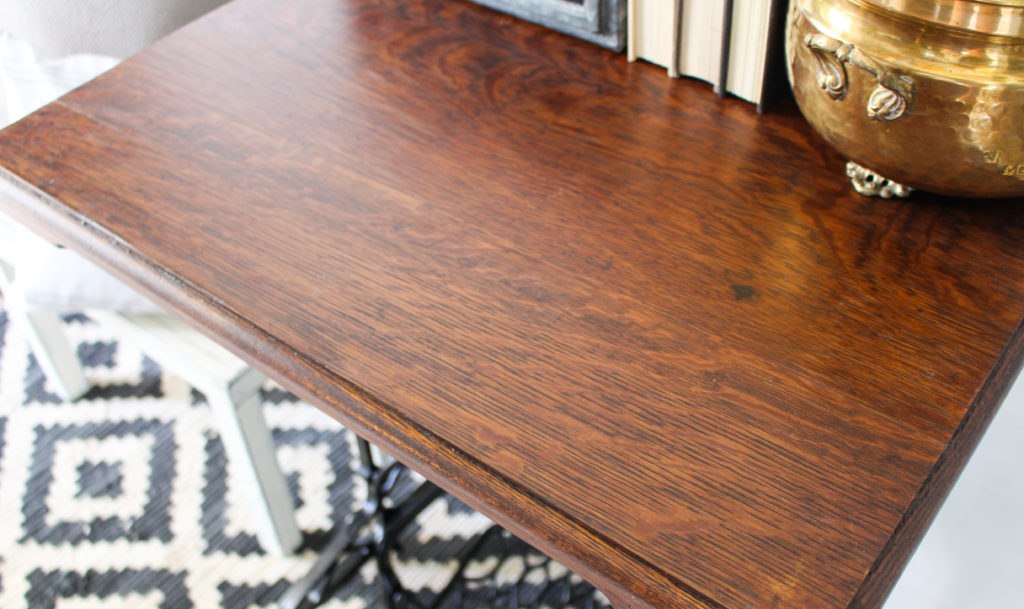 Well guys, I truly hope you enjoyed seeing this transformation and learning about Even Grain Stain. I am truly grateful at the opportunity to have tried out this stain, and I'm glad I did. I hope this encourages you fellow DIY'ers to get out there any try some new products outside of what you're used to. Especially considering how much easier the packaging itself makes it for the novice, and it's better for the environment than most chemical grade stains on the market. If you want to give Even Grain Stain a shot (which I would highly recommend) you can purch